What I Read in 2021 | February
If there's one thing I can thank this pandemic and the lockdown in Germany for, it's the gift of time. Because instead of planning trips, I have time to read.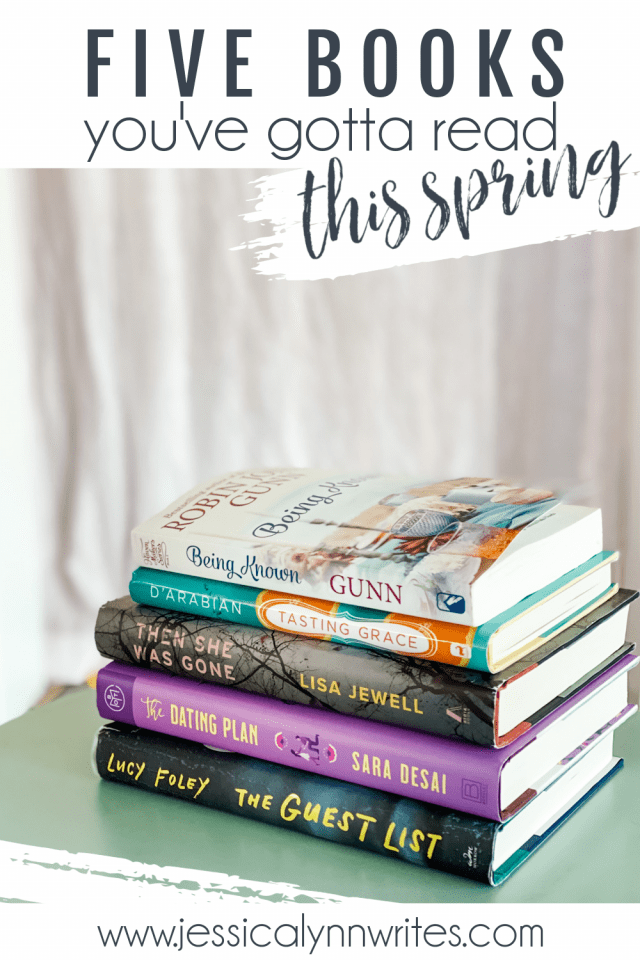 I knocked back five books this month—not too shabby for the shortest month of the year!
My February Reads:
Click here to see a complete list of the books I've read this year.
After her mom passed away, Jennalyn was in the midst of moving, adjusting to life with a new baby, and helping her husband, Joel, work toward his dream job. At the time, she thought she'd processed her mother's death, but only now that Jennalyn has two small children, a lovely new home, and a husband who is always working does she feel the full impact of what she has lost.

Even among her sweet circle of friends, the Haven Makers, grief silently overwhelms Jennalyn, until an unexpected encounter allows her to express herself in ways she hasn't fully been able to with her husband. Even though Christy, Sierra, Emily, and Tess provide a soft place to land in times of tension, Jennalyn remains guarded, especially when Tess reveals she is tangled emotionally in a relationship that was thorny from the start. 

Will the two women open up and remain honest with the others in their Haven Makers group? Or will their hesitation to truly be known, faults and all, keep them from holding on to the friendships that have been the sweetest gift during this season of life?

amazon synopsis
I absolutely LOVED this book. It's been so isolating during this lockdown and since we moved to Germany (I mean, seriously; do you know how hard it is to make friends after you move to another country, and during a pandemic? REALLY hard).
This read was so comfortable, for lack of a better word; it was like being with a new friend who quickly became like an old friend, and then meeting up with old friends since I'm no stranger to the characters in these books.
I love Robin Jones Gunn, and she's just made such a community with the characters in her books. I need another one in this series ASAP!
PRO TIP: definitely read Becoming Us before this one; it's the first in this mini "Haven Maker" series and will help set up the characters a little more. If you want to go further back, read Sandy Toes, Salty Kisses, and Sunset Lullaby to really get to know them best. They're also just great reads if you're in the midst of parenting little ones.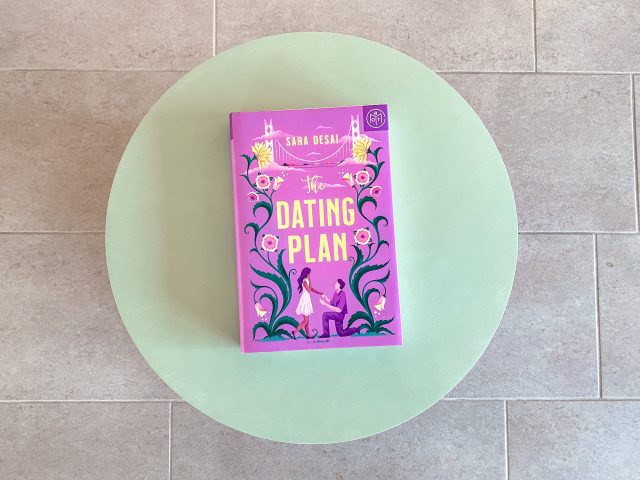 Daisy Patel is a software engineer who understands lists and logic better than bosses and boyfriends. With her life all planned out, and no interest in love, the one thing she can't give her family is the marriage they expect. Left with few options, she asks her childhood crush to be her decoy fiancé.

Liam Murphy is a venture capitalist with something to prove. When he learns that his inheritance is contingent on being married, he realizes his best friend's little sister has the perfect solution to his problem. A marriage of convenience will get Daisy's matchmaking relatives off her back and fulfill the terms of his late grandfather's will. If only he hadn't broken her tender teenage heart nine years ago…

Sparks fly when Daisy and Liam go on a series of dates to legitimize their fake relationship. Too late, they realize that very little is convenient about their arrangement. History and chemistry aren't about to follow the rules of this engagement.

amazon synopsis
(Available March 16) This steamy romcom was a total hit. Speaking of steamy: it definitely has a lot more of the romance than I'm used to in my romcoms; I totally found myself blushing more than usual.
The back and forth point of view between the characters was enjoyable, and I liked the added family drama (didn't see the twist at the end coming), and I appreciated the interracial relationship.
Turns out Desai has another book out called The Marriage Game; it's on my list to read. And she has a third coming out that piggy backs off this one, so stay tuned for that.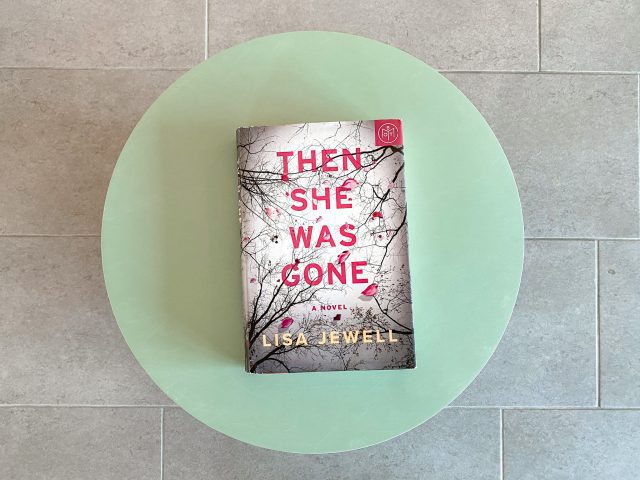 Ellie Mack was the perfect daughter. She was fifteen, the youngest of three. Beloved by her parents, friends, and teachers, and half of a teenaged golden couple. Ellie was days away from an idyllic post-exams summer vacation, with her whole life ahead of her.

And then she was gone.

amazon synopsis
I heard good things about this thriller, but I put the pieces together pretty early on. The characters also annoyed me; I didn't feel like the things they did/didn't do/said would actually happen in real life. There were several times when I said, "Oh, come on!" or, "Seriously?" out loud.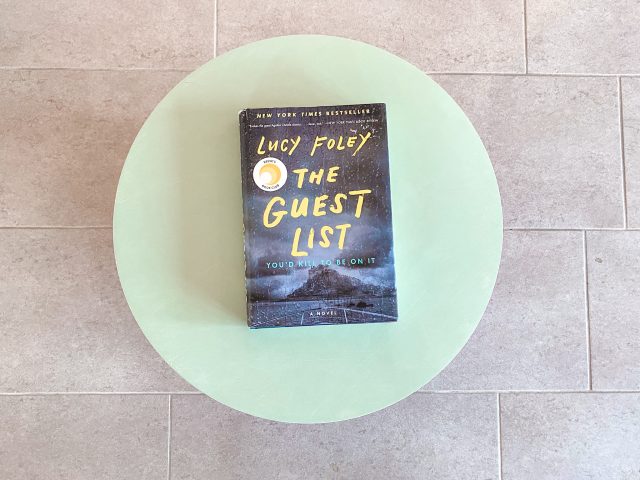 Thirteen guests. One body.

The wedding cake has barely been cut when one of the guests is found dead. And as a storm unleashes its fury on the island, everyone is trapped.

All have a secret. All have a motive. One guest won't leave this wedding alive…

amazon synopsis
This book kept me on my toes the entire time. I thought I had things figured out or could possibly see where it was going, but I was still left in the dark—no pun intended (if you read the book you'll get that reference). Color me surprised when everything actually came full circle.
I really liked the way Foley kept swapping between characters, and only wished she'd spent a little more time developing them so we could really get to know them. Typically this would actually annoy me more (see the book above), but it worked well in this book since you always found out a little more about them each time it was their turn.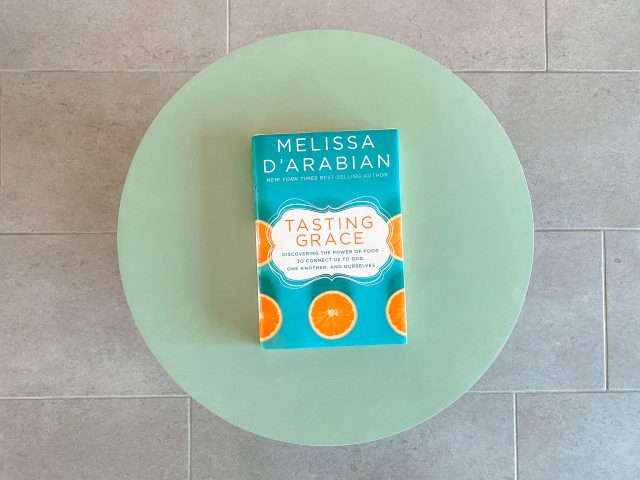 It wasn't until Melissa d'Arabian evaluated her relationship with food in light of her relationship with God that she began to appreciate food as not only a gift from him but also as a deeper invitation into his love.

As she prayed, studied Scripture, and reflected on the stories from her own life, Melissa saw how God had used food to draw her into community, to redeem her moments of greatest tragedy, and ultimately to connect her more to him.

amazon synopsis
Okay, this isn't my typical read, because I tend to only like novels, but my husband got me this one for Christmas, so I wanted to give it a shot.
I love that D'Arabian shares personal stories that flow really well, but also intertwines them with delicious food and her faith. It's caused me to be more reflective and appreciative with the food I put on the table and in my body. If you're a foodie who loves Jesus, I definitely recommend this book.
Your Turn!
If you've read any of these, I'd love to hear what you thought of them. Are any of these on your list of books to read? What are you reading now? d