Cravings Cookbook Challenge | part 2
At the beginning of 2021 we set a goal to create, cook/bake/make, and eat our way through every recipe in Cravings: Hungry for More by Chrissy Teigen.
And today I'm sharing part two in that journey.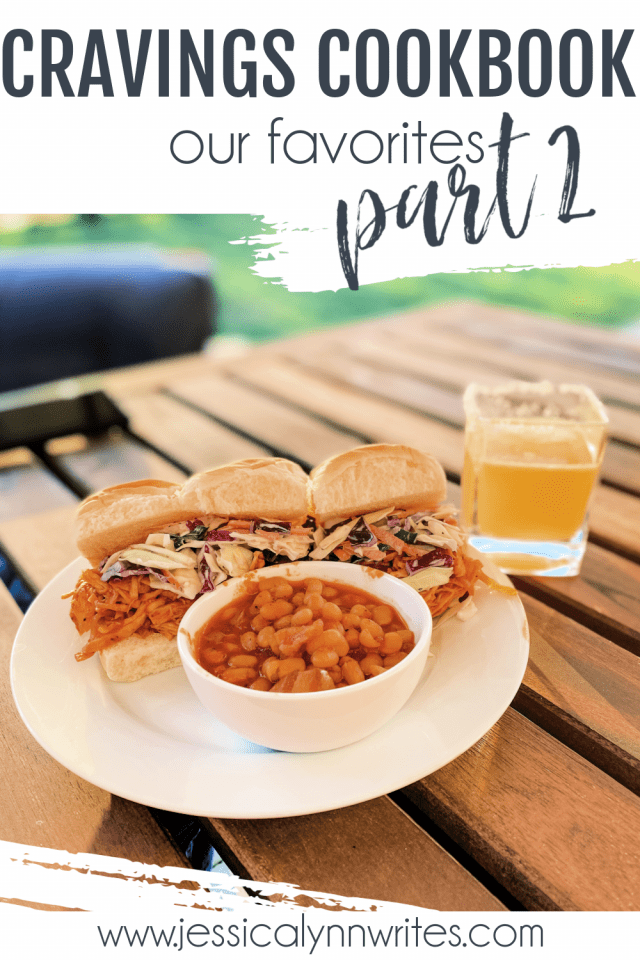 We picked this book because the recipes not only look delicious, but because they seemed easy enough to make, our kids have the potential to actually try them, and there are a few that will push us out of our culinary comfort zones.
While I'd love to share the actual recipes with you that I'll talk about below, I don't feel it's right doing that since I didn't create them.
You can, however, buy Cravings: Hungry for More on Amazon, your local bookstore, or even check it out at your library (that's where I got it the first time, and realized we had to own it instead).
The Recipes We've Tried Lately:
We tried 9 more recipes this month from the cookbook, and we definitely have a few we'll make again.
Check out what we had:
Crispy Parmesan Waffles (page 17) and
Shake and Bake Chicken (page 224)
Thoughts: We combined two recipes here, because we felt like they'd go together well, and it's always fun to have breakfast for dinner even if it ended up being more of a savory "breakfast." The waffles were okay…not sure if I truly noticed them being all that savory or different, though. The kids only liked them with some syrup.
The chicken, on the other hand was WONDERFUL. So flavorful and crunchy; we all loved it. However…the next time I make these (and I will make some version of it again).
Will we make it again: Yes, but…I'm going to forgo the "shake and bake" aspect and just do some good ol' fashioned dredging. And as much as I love a good chicken thigh, I want to use boneless skinless tenderloins. The seasoning and breading will more than make up for the extra fat that comes with it.
Grilled Thai-Glazed Chicken Wings (pag 99)
Thoughts: We had high hopes for this because from all the ingredients that went into it. I actually had to buy several new sauces, and it smelled amazing while it was marinating. But then the flavor didn't really translate after they were grilled.
We served this with potstickers and homemade egg rolls (air fried with leftover egg roll in a bowl filling. I honestly liked them more than the chicken).
Will we make it again: Eh. I could take this one or leave it. It was fun to make something different for us, but it didn't pack enough flavor for me to want to make it again.
Buttermilk-Chive Biscuit Breakfast Sandwiches (page 18)
Thoughts: Oh, well hello biscuits…you were tasty! My husband made these and he commented that he loved the dough and would absolutely make them again. They were big and fluffy, but not overly dense. Admittedly, he forgot to addd the chives while mixing and ended up folding them in towards the end, but they were still good. Really good.
The rest of the sandwich was good as well. I love arugula, and onions, so I knew I'd love it. The kids ate everything but the "green stuff," but we loved the open-faced sandwich as a whole.
Will we make it again: Yes. He said he'd use the recipe for the biscuit dough again.
Kung Pao Roasted Broccoli (page 141)
Thoughts: YES, YES, YES! This was SSOOOOOOO good. There was a decent amount of sauce leftover despite using two heads of garlic. Next time I'd add in a third head of cauliflower. It got nice and crispy and, surprisingly, didn't get soggy after the sauce was added. It'd be awesome with some protein included.
Will we make it again: Absolutely, BUT, I'm going to switch it up and try to use it as a marinade/sauce for unbreaded chicken breasts.
Pulled BBQ Chicken Sandwiches (page 83) AND Sweet and Savory Ham Hock Baked Beans (page 138)
Thoughts: First the sandwiches…they were delicious. The flavor was popping, and everyone in the family ate it. The slaw was an excellent addition for that crunch and hit of acid. Next time I'd get bigger rolls, just so that it would all stay on them a little bit more.
The beans were wonderful, but they took forever to cook. I made them according to the recipe and they were okay, but I ended up putting them back in the oven to cook more. It took another hour or so and then they were just as they should be.
Will we make it again: The sandwiches? Yes. However, I'd like to convert it to a slow cooker meal. For meals like this I'd like to put it in the crockpot and then let it do its thing. For the beans….maybe. It made a lot, so it'd be great to take to a potluck, or to make and freeze some for the summer. I could probably slow cook these, too.
Cheesy Knife-&-Fork Meatball Subs (page 81)
Thoughts: That cheese pull, though. I mean, look at these! They were perfect and everyone ate them in some form or another (mostly just the meatballs on their own). We doubled the meatball recipe since meatballs are something the kids love on the regular, and I should've made them slightly smaller to fit on the sandwich. One thing to note: this recipe makes A LOT of sauce. Like, we had plenty for that dinner, and then I saved the sauce and we had spaghetti and meatballs (frozen this time), and we had enough sauce for two whole, complete dinners.
Will we make it again: Yes. Absolutely. I think this will be a great freezer meal, too.
Crispy Potato Smashies (page 116)
Thoughts: Soooo these were okay. I can see how they'd have potential, but I wasn't that impressed. They were too greasy for me, and even though that's how they get their awesome crunch, I just didn't love them. My husband liked them, though, and so did one out of three kids.
Will we make it again: Probably not in the same way she did in the cookbook. I liked her method of cooking the potatoes and smashing them (I used the bottom of a glass cup to smash instead of using my hand), but from there I may tweak this recipe.
Have you Made Something From this Cookbook?
Do you have Cravings: Hungry for More, and have any favorites from it? Wanna cook along with us, go for it! Tag me, use the hashtag, and share what you've made! I'd love to hear if you've made one of these and what you thought of it!