Life in Germany: I Have Pandemic Fatigue
I give up. I have pandemic fatigue, and I'm straight up, officially exhausted.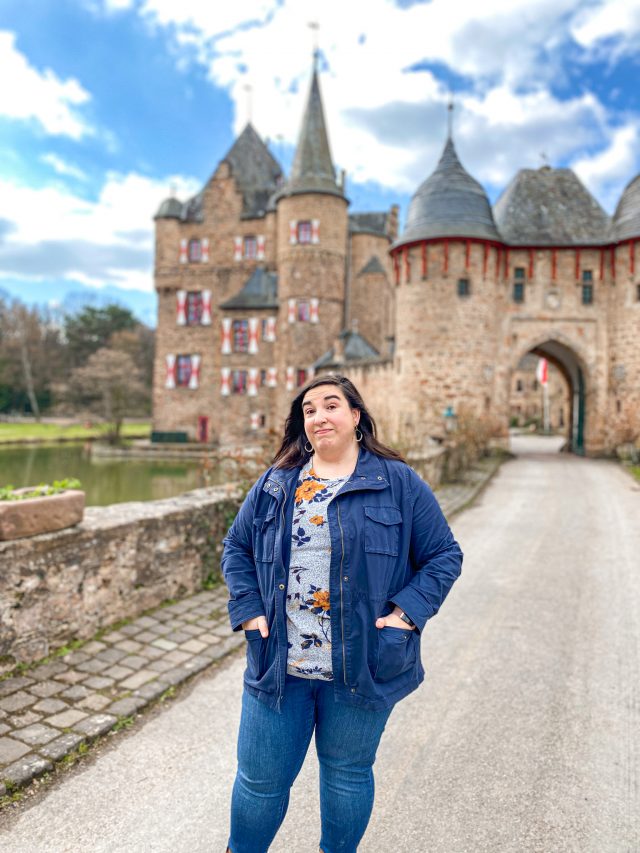 I've been fine with social distancing. I've been on board with wearing masks—including having my kids wear them all day at school.
We haven't seen family in 11 months, or friends in six months; the last time I shopped in a store for something besides groceries was November 2020, and now they've actually restricted us even more here in Germany.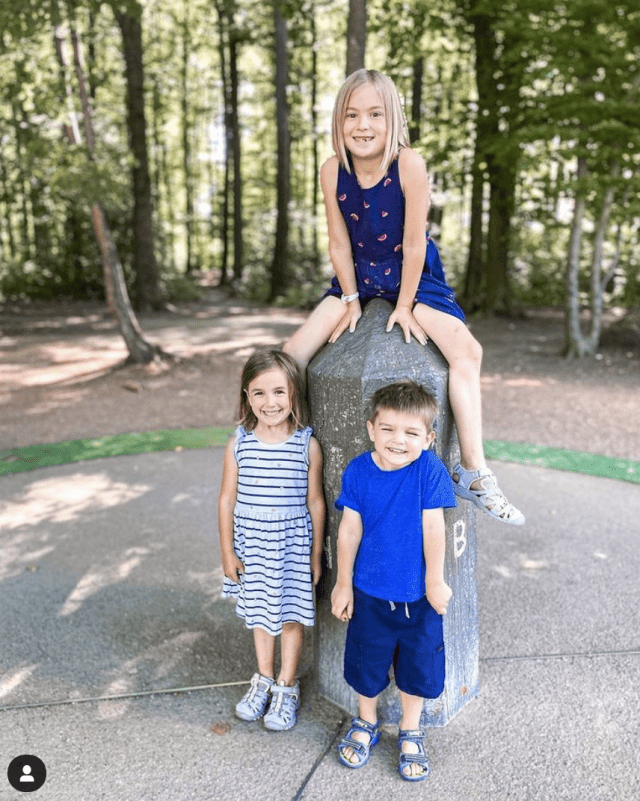 We live in a "tri-border" area, meaning there are three countries very close to each other (Germany, Belgium, and the Netherlands), and the borders intersect multiple times. Since they're all part of the European Union, citizens cross the border often for work, leisure, and school.
In any other time period, this would be a perfect spot to live, because you have access to so many great destinations. During this pandemic, however; it's been slightly suffocating.
Since arriving here in June 2020, Belgium has technically been "off limits" to us because their Covid cases have been too high. We literally stepped a foot into Belgium once, but that's it. Because we're rule followers and keep trying to "do our part." (Insert eye-roll here, because I'm feeling extra salty lately.)
The Netherlands, however, is a place we went to often for every-day necessities.
The border is steps away from our front door, and is also home to the market where we get our fresh produce, the American Commissary where we buy food (mostly things we can't easily get at a local grocery store like peanut butter, flavored creamer, gold fish, etc.), where the kids go to school, how my husband gets to work, and more.
On April 5th, Germany declared the Netherlands as a "high risk" area for the Corona virus, and the state where we live, North Rhine Westphalia, said that anyone who comes into Germany from the Netherlands has to have a negative covid test on them when come back into Germany.
Hold the phone.
So if we needed/wanted to go shopping in the Netherlands, we'd have to first get tested and then go shop in case we got stopped on our way back into Germany. (And there are police check points at different spots along the border now. The fine is several hundred euros per person if you don't have a negative test result on you when you're pulled over.)
This was all crazy, but we could handle it.
I shop mostly at the German grocery store anyway, so we could manage staying away from the market or the commissary until things simmered down. And it gave us an excuse one weekend to drive 2.5 hours away to the next nearest commissary in Spangdahlem and stock up on what we needed.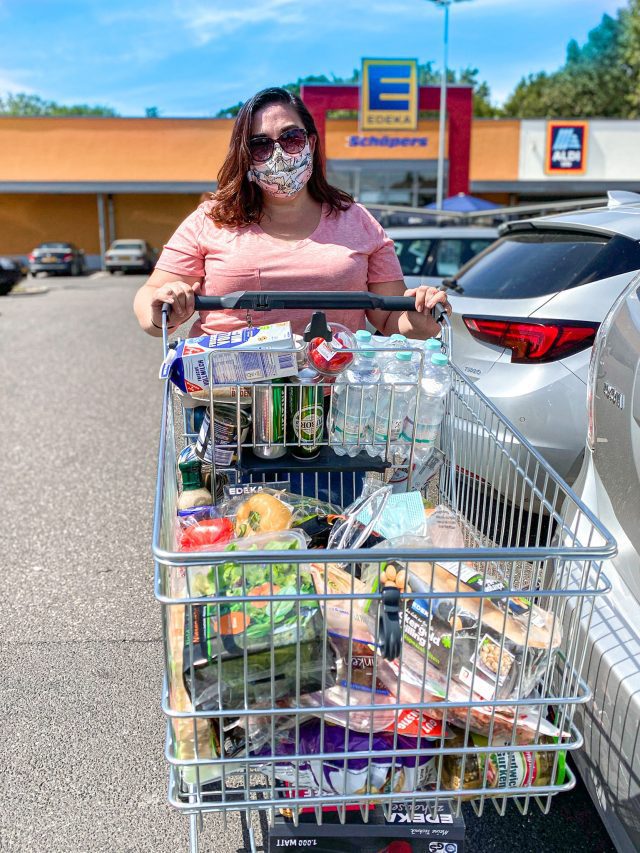 Plus, we know a few Americans living in the Netherlands with spouses who have to get tested for work. They graciously offered to pick things up for us and meet on the Germany base to deliver our goods.
So, just for prosperity on my little ol' blog, this is what my kids can tell their grandkids. "Back in my day, my mom and dad would have friends smuggle gold fish from the Netherlands into Germany for us so we could have snacks." What a crazy day we're living in.
But then we finally got word on what we've been holding our breath for: the kids' school.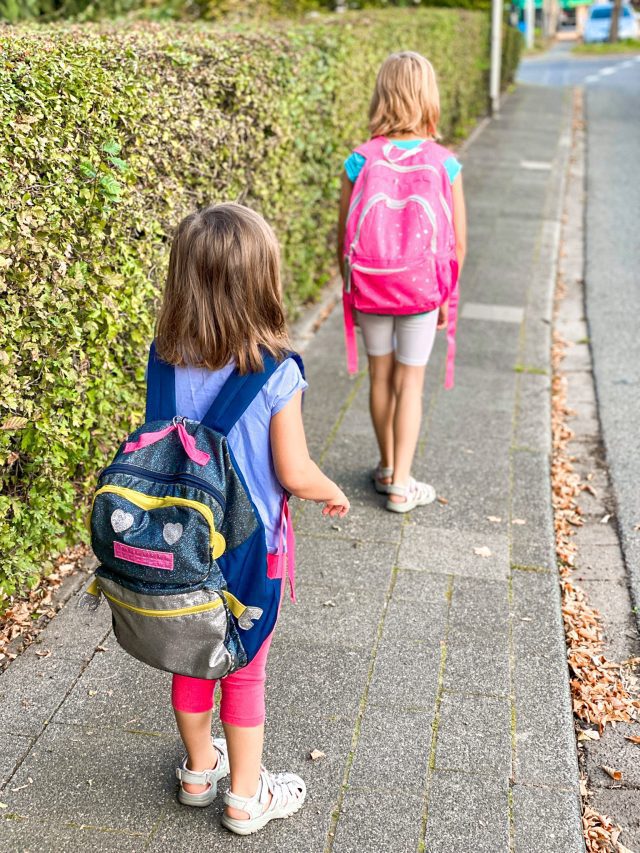 We were hoping for an exemption or exception, something that would let the kids—who ride the bus to school in the Netherlands, and then are isolated at school with just their American peers and vaccinated teachers—attend school without being tested first.
But as of this coming Thursday (April 22, 2021), per the email that popped up in inbox: my kids will have to get tested twice a week if they want to return to in-person school. The tests are good for 72 hours, so the theory is that you get tested on a Sunday and Wednesday to get you cleared for the week.
The email, however, did not say what happens if we refuse. There is no alternative option, and that makes me sick to my stomach.
This is where I draw the line.
These kids—these military kids—have given up so much in their young lives so far. My oldest (8 years old) has already lived in three countries and three states, and gone to four different schools.
She literally doesn't have an answer if you ask her where she's from.
In 2019, their dad deployed for a year, and one month after he left, we moved away from the home and friends they had for three years—the longest they've lived anywhere.
He returned home during the peak of the first Covid wave, in May 2020. We moved out of our house a week later, said bye to our entire family a couple weeks after that, and then boarded an almost completely empty plan to move to Germany.
In Germany, we quarantined for two weeks, and then "did our part," and kept our distance from people and places. Shame on us for doing that. Shame on us for not going out and making more friends.
Moving to another country is so hard, especially at the beginning, but adding in a pandemic where you're supposed to stay away from people and it becomes very isolating very quickly. I've been extremely thankful that we have three kids so that they're never alone, but "because of Covid," meant that we didn't go to traditional newcomers functions or get to meet other families who have been here longer than us.
Military kids are more resilient than the average person, and know how to go with the flow because they have to. We've asked them to wear masks all day at school and they've complied.
But this? To tell those who live in Germany to get something shoved up their nose twice a week, and then go sit next to their friend who lives 10 minutes away, and didn't have to get tested because they live in the Netherlands? Nope. It's not fair and it's too much.
It almost physically pains me to say this, and I've wept over it many times, but before we got orders to Germany, we actually had the option to be stationed in Albuquerque, New Mexico. Home.
A chance like that was once in a life time for the job my husband does, and we'd be crazy to turn it down…but Germany was also an option on the table. And when we discussed it, we wanted our kids to experience another culture and to have the opportunity to see more of the world.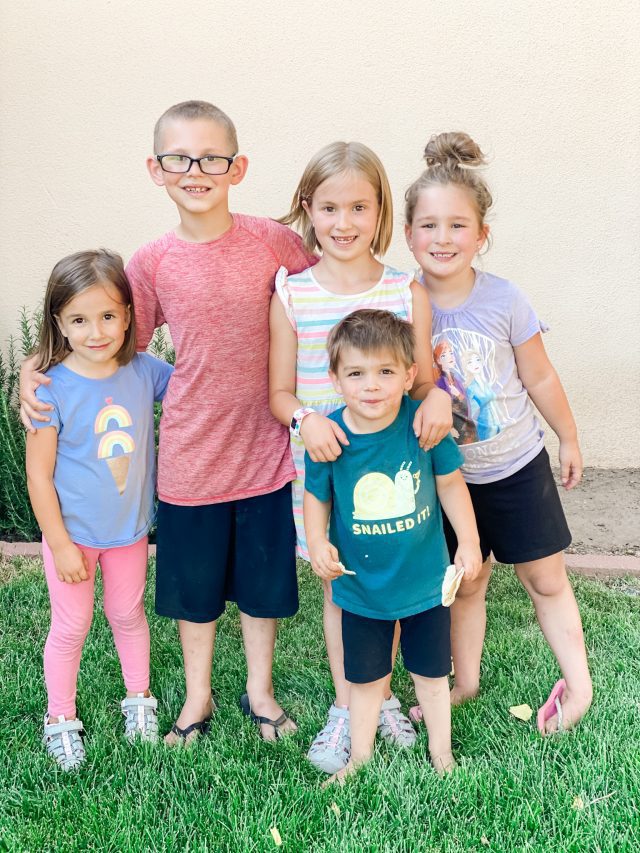 We gave up a life with our family in New Mexico to come to Germany where all we've done the past 10 months is stay in our home.
For reference, here's a look at the current restrictions we're dealing with:
I'm exaggerating slightly, because of course we've been places, and we're desperately trying to make the best of this situation, but at this point if we wanted to see "Germany," I sometimes feel we'd have better luck going to Epcot in Disney World to experience Germany since nothing is open here.
And that frankly sucks. Every single day this craziness continues my heart gets heavier, thinking we made the wrong choice. I regret it immensely.
Of course, we're slated to be here for three more years, so I fervently hope things do turn around and we can start experiencing Europe.
Because even thought we arrived almost a year ago, it truly feels like we just arrived. We've worn our masks, we've socially distanced, and have literally stayed home as much as possible to "help."
Instead of hitting the ground running when we got here and checking out all of the new (to us) stores, we didn't want to risk it, so we bought what we needed and that was it. I didn't go wander into all the new stores because it wasn't "essential." We didn't go out to eat, because we wanted to minimize the risk.
In hindsight, that was stupid and we should've gone out more. But we didn't, and now I just have even more sadness and regret. So now that we've both had at least one vaccination, and the sun is finally out, we're trying to be adamant about heading out a little more.
One of the benefits of living overseas with the military is the community that surrounds you. Your military friends become your second family.
But what happens when you don't have the means to make and cultivate those relationships? As much as I like the friends I've made so far, they're all very surface level. We've seen each other in person once*, and the rest of the time via Zoom. You can't build deep relationships like that. (*Thank goodness some of us newbies joined together to start a book club, otherwise I don't know how I would've "met" people.)
Last weekend the cashier at the grocery store told me, "Hab einen schönen abend." I stared at him with a blank look until he translated, "Have a nice afternoon." I smiled, behind my mask, of course, then left the store and cried.
I've tried to learn the language on my own to no avail, and the German language class I enrolled in last year got postponed three times too many before it was finally cancelled.
I'll wrap this up now, because I think you can see where I'm going all of this: it's really just hard, and I'm tired…fatigued. We're doing things to lighten our spirits, but we're just getting extremely weary out here.