Where to See Scottish Highland Cows in Europe
Every single morning before work, my husband slips on his shoes, tunes into a podcast, and hits the pavement for a jog. He clocks anywhere from three to eleven miles a day…like a crazy person. It was during one of those runs that he almost literally ran into Scottish Highland Cows in Europe.
But let me back up…
One morning he called me from his run—highly unusual since 97% of the time, he doesn't have cell service since he's on back roads. (I use the term "roads" loosely.)
His call that morning went a little something like this:
Him: H-e-e-e-e-e-y. (out of breath)
Me: Oh my gosh, why are you calling? Is everything okay? Where are you? What's wrong?
Him: So, there's a cow staring at me.
Me: A cow?
Him: A giant cow; a bull is staring at me. It's in my path.
Me: A cow?
Him: A COW.
Me: A cow.
Him: Yes, Jess. A big cow is staring me down.
Me: Well, are you okay? Do I need to come get you?
Him: I'm just gonna go around him. I think I'll be fine. Bye!
And that was it. He hung up and despite calling him back, he didn't answer.
It was a long 30 minutes before he waltz back inside the house before I knew that cow didn't trample him to death.
"That cow," it turns out, was a Scottish Highland cow, and there are at least a couple folds in the area. (A "fold" is the proper name for a group of highland cattle, as opposed to a "herd.")
He had several more encounters with the "hairy coos" after that, and finally, on one of the nicer spring days, we joined him for a bike ride with one goal in mind: to see the Scottish Highland cows.
Since that first ride, we've seen them on every outing, so I want to share them with you in case you'd like to see them, too.
All About the Scottish Highland Cows in the Europe
Keep in mind that the info below is simply based on our experience. I don't know anything factual about these Scottish Highland Cows in Europe except for what we've seen.
If you know more info or have a different experience, please let me know!
Also: Be respectful. These are big, wild animals, and you are on their territory. While the internet tells me that highland cows are gentle and much more "tame" than other cows, don't be an idiot. If/when you come across them, be respectful! Our kids know that they need to be quiet, to not make big gestures, and to not touch them.
Where to See Them in Germany and the Netherlands
From what we can tell, there are at least two herds of Scottish Highland Cattle in the area shown in the map below. They also rotate pastures throughout the day, and seasonally, so they may be in one spot in the morning and then another in the afternoon.
You may see one or two herds during an outing, or you may wind up empty handed.
This map has the five spots where we've seen the cows, parking opportunities, some of our favorite restaurants near the trails, and some routes we take.
Also, as you can see: they're quite literally right along the boarder fo the Netherlands and Germany. The paths we walk and bike literally take you back and forth over the border, making it slightly difficult on what to title this post!
Where to Park
In the map above, I've highlighted some spots above where there is free parking available, and you can find a corresponding address or coordinates below for slightly easier directions. These are good starting points for a nice walk or bike ride.
The Best Way to See Them
The best way to see these Scottish Highland Cattle is on foot or by bike; vehicles are not permitted on the paths, so be prepared to get on two wheels or use your feet.
Keep in mind that you're on their turf. They very well may be blocking the path (that's happened more than a few times), and if you go in the springtime with calves around, they will be extra protective.
Where to Eat
You probably weren't expecting a section on food in this post, but after a long walk or bike ride, you probably worked up an appetite. You can, of course, pack a picnic lunch with you (there are picnic benches near the southern most parking spot on the map), but supporting local is always a nice idea.
We love all of these restaurants, so if you're in the area, especially for longer, I encourage you to check them out! These spots are all listed on the map, but here they are for easy access, too:
On the German Side
On the Dutch Side
When to See Them
My husband has seen these Scottish Highland Cows in Europe during the dead of winter, and every season in between. There's only been one time out of dozens, that they weren't in one of the fields when we went on our outing.
The cows are also typically grazing in the mornings, and taking naps (aka "resting") in the afternoons. So if you'd like to see them slightly more active—or at least, up-right—then plan for a mid-morning outing.
Have You Seen Them?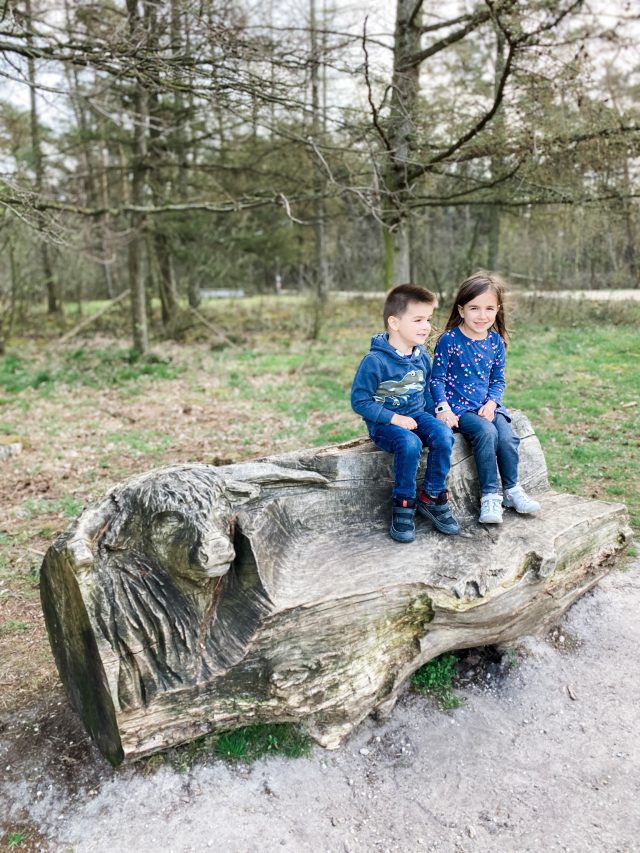 If you've seen these cool cows—either in Germany, the Netherland), or somewhere else, I'd love to hear about it!
Click here for other adventures in Germany or the Netherlands.