All About the Aachen Christmas Market in Germany 2023 Dates
The Aachen Christmas Market is always mentioned in everyone's 10 ten and "best of" list, so I had to see why. Keep reading to discover everything you need to know about the 2023 Aachen Christmas market.
The market scene is set surrounding the beautiful Aachen Cathedral, and it's not too big, and not too small, making it a fun outing.
Curious if I thought it deserves a spot on a "top" list? Read on for my thoughts.
Hopefully, this post will give you a rundown of everything you need to know if you plan on checking out the Aachen Christmas market in 2023.
The Important Stuff About the 2023 Aachen Christmas Market
Before we dive in, here's what you need to know if you're going to check out Germany's Aachen Christmas market.
*The content below is info I've gathered, along with my own opinions, tips, and suggestions. Double-check opening hours/dates before heading out to the Aachen Christmas market.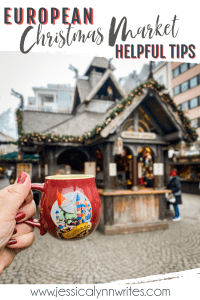 Christmas Market Tips for Newbies
If this is your first time at a European Christmas market, here are some helpful tips to help make your experience a little easier. Click here to read the post.
Aachen Christmas Market 2023 Dates
The Aachen Christmas Market in 2023 will run from 23 November until 23 December 2023.
HOURS:
Daily from 11 am until 9 pm
Exceptions:
Sunday, November 26: 6 pm—9 pm
Saturday, December 12: 11 am—10 pm
Friday, December 23: 11 am—9 pm
There is no charge to attend the Aachen Christmas Market in 2023.
⫸⫸⫸FIRST AND FOREMOST: Before you leave, check out the 2023 Aachen Christmas Market page and the Aachen Tourism page for hours and dates in case of any changes.
How to Get there
Aachen is located about an hour west of Cologne and Dusseldorf in North-Rhine Westphalia (the western part of Germany; zoom out on the map) and is easily accessible either by train or car.
We personally drove because we live near Aachen, but if you're interested in taking the train in, check out their transportation page. It's about a 10-15 minute walk from the train station to the cathedral.
It's totally possible to hit up both the Cologne Christmas market and the Aachen Christmas market on the same day, but I would plan for more time in Cologne since it's so much bigger.
If you're looking to make it to two markets, or even three markets in one day I would go to the Monschau Christmas market first (only open on certain weekends), then Aachen, and then Schloss Merode at night.
I'd save the awesome Cologne market for a full day on its own.
Where to Park
If you're driving to the Aachen Christmas market, Parkhaus Am Dom is near the cathedral and the only one I've personally used for the Aachen Christmas Market (Jesuitenstraße 12, 52062 Aachen).
Come out of the parking garage and go left, then turn left at the next street, then you'll see the market on the right.
Toilets
Okay, I'm not one to rave about toilets, but WOW. The WC setup they have here was spectacular. Granted, we all went at the beginning of the day, so it was "fresh" and clean, but I was very impressed by their pop-up potty setup.
If only all make-shift toilets were this nice…
For the Kiddos
There's no Ferris wheel at the Aachen Christmas market, but you will find two carousels.
One thing to keep in mind (as our kids found out the hard way). The carousel near the gingerbread man is slightly smaller and "not as cool" as the one on the other side of the Rathaus. Just passing that along from the kids.
Another fun feature at the Aachen Christmas market is the ginormous inflatable Printenmann (aka gingerbread man)! He's seriously ginormous and the kids all got a kick out of him.
All About the Mugs
Mugs are a huge deal at markets, am I right? If you're not familiar, here's a quick rundown on how the Christmas market mugs work:
When you get a drink at a Christmas market, they typically* come in a festive and unique mug—each market has its own design (and sometimes they'll have multiple to choose from). You pay a deposit for the mug with your payment for the drink. Then, you get your money back when you return your mug…unless you don't return it.
The mugs are excellent souvenirs and fun keepsakes to remember your time at the markets.
*Some places, mostly in countries outside of Germany (France and Belgium at least), serve their drinks in reusable plastic cups. Some of them will have the town's name on them, and some of them won't.
Mugs at the Aachen Christmas Market
If you want one of the coveted Aachen witch mugs, that comes in several fun colors, be prepared to show your covid vaccine, get a bracelet, and enjoy your beverage of choice within a "roped off" area.
I loved all the colors they had, but when you only keep one mug from each place and have difficulties making decisions, the plethora of colors gave me anxiety.
I ended up letting the kids pick and they all went with yellow (not my first choice, but oh well).
I'm definitely looking forward to getting more mugs from Aachen in the years to come—maybe one in every color?!
What to Eat at the Aachen Christmas Market
So, here's one thing I didn't love about Aachen: I felt like the food options weren't the best here. You'll find your usual flammkuchen, currywurst, and even some pretzels, but that was kind of it. There was a sweet roll stand (I will be back to try that), waffles, and a really delicious fruity/coco-nutty muffin-type thing, but no foods that really wowed me.
You will find a lot of Printen—Aachen's version of Lebkuchen or gingerbread. It's sweetened with a syrup made from sugar beets grown all around the region (they were actually just harvesting some from the field across our street last week). You'll find Printen shops selling them in different flavors. I love white chocolate, personally.
If you're looking for a market with great food, head to Essen!
What to Buy at the Aachen Christmas Market
Where Aachen lacks on the food front, it does have a lot of vendors selling things you never knew you needed.
From the ceramic little houses, and heavenly cinnamon-scented decorations to collapsable light-up stars, and a few local vendors, I thought they had a pretty decent selection.
My Thoughts on the Aachen Christmas Market
I visited the Aachen Christmas with my friend and our kids (five kids total) during the day and in the middle of the week. We got there right when it opened and it was pretty empty (which is awesome when you have lots of kids to look out for). I loved that the market snaked all around the cathedral—the entire thing was spread out, but we didn't have to walk a long distance.
All of the typical stalls were there; I didn't see too many new things or must-have items that you can't get anywhere else. I also didn't notice too many different food stalls (not like compared to the ones in Essen or even France).
This is also a Covid complaint, but it was a bummer that we couldn't walk around with our warm drinks.
But does it warrant a spot on a "best of" list? I'm not entirely sure. It's a great market, but there wasn't a lot for kids, and the lack of food options was a bummer.
Since this one is only 45 minutes from our house I actually want to go back without my kids so I can look at everything a little better. I spend so much of my time telling the kids "no," for things they want every 2 seconds, that I forget to actually look for things I might want.
Other Christmas Markets to Check Out
Since you'll be in the area, don't forget to check out these other amazing Christmas markets in the area. They're some of my favorites!
Have you been to the Aachen Christmas Market? I'd love to hear your thoughts on it…and what you got to eat and drink!
---
SHARE THIS ON PINTEREST!
---