5 Fun Things to do on a Day Trip to Burano, Italy
I totally understand why there's a lot of hype and excitement about traipsing around Venice. It is gorgeous, and it's full of hidden treasures around nook and cranny. But when you plan your trip, I highly encourage you to consider taking a day trip to Burano, an island less than an hour away from Venice.
pin it!!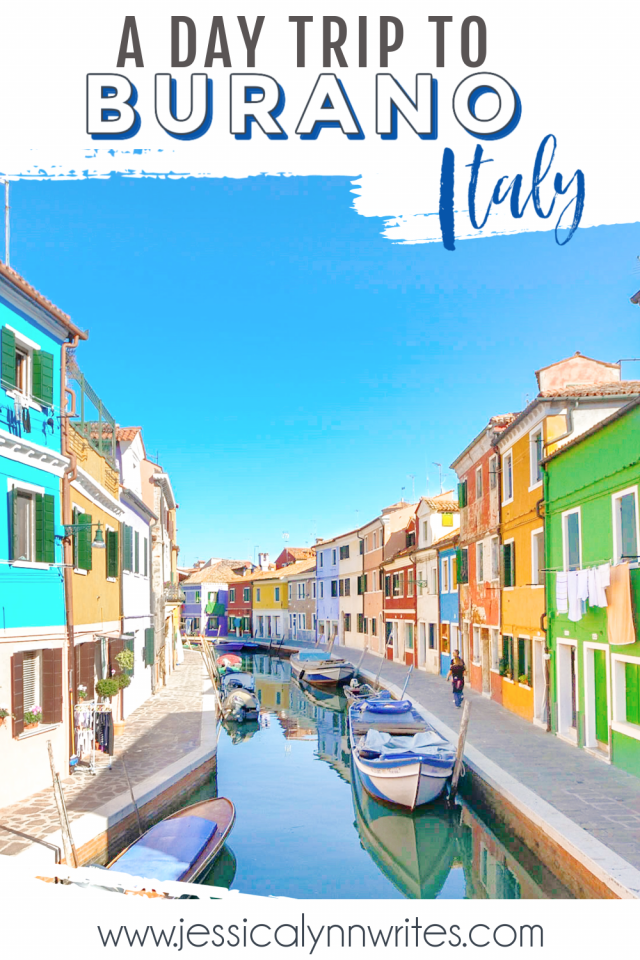 Where Venice's crowded paths and foot bridges are packed and—dare I say it?—a little bit on the stinky side, taking a day trip to Burano is like finding the end of the rainbow.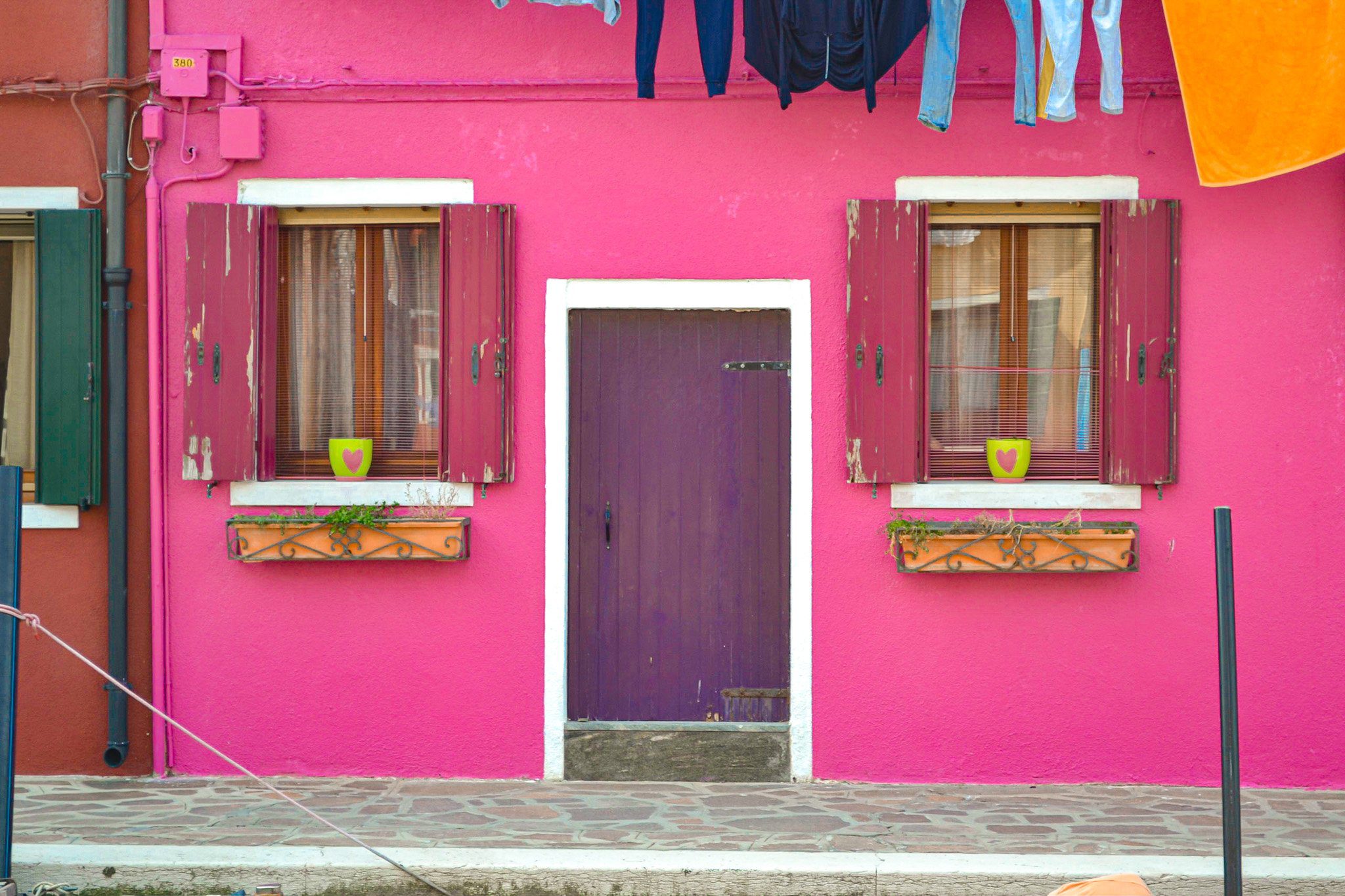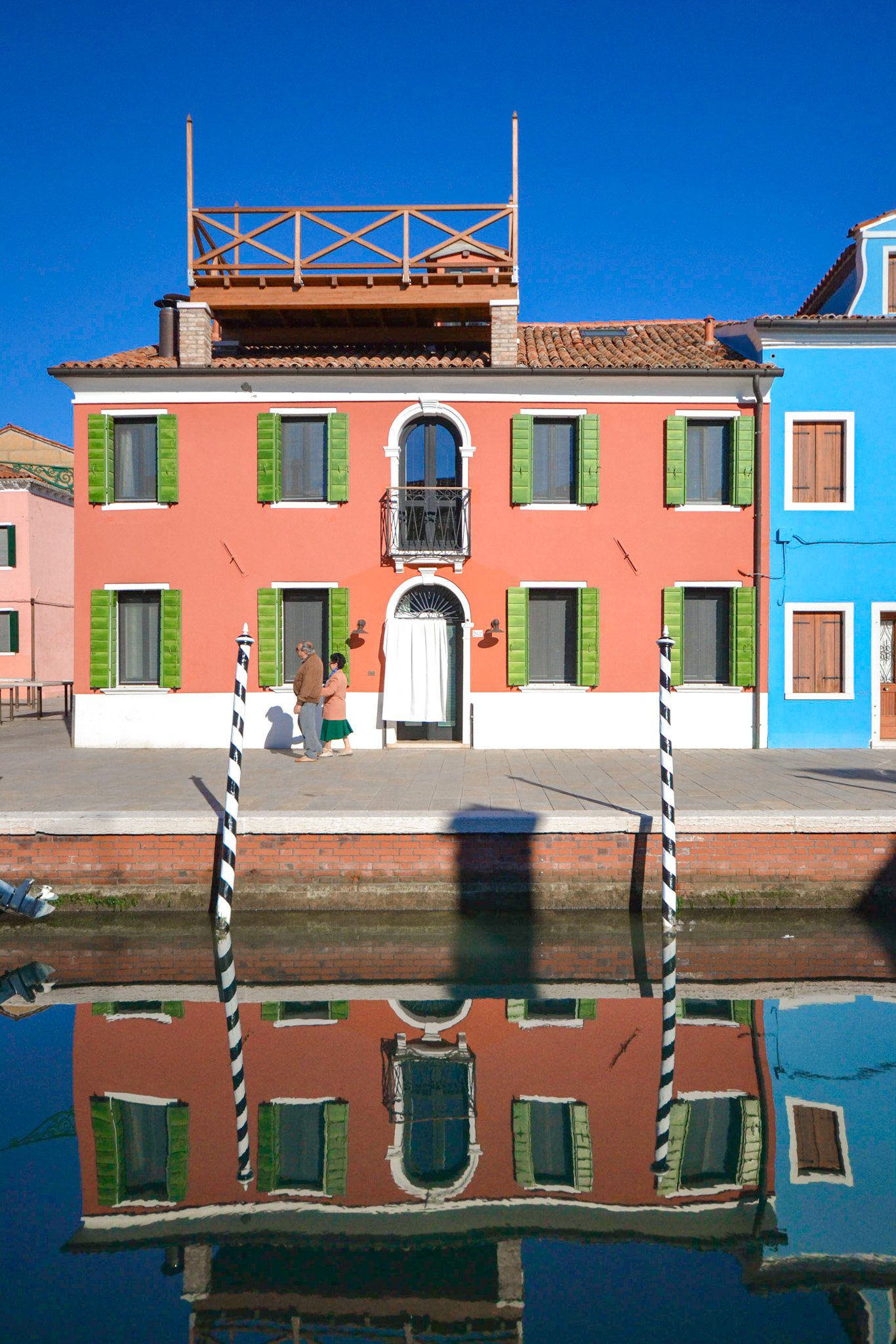 I first stepped foot on Burano decades ago, and yet it's still one of the places I retreat to when I think of my happy place.
Even when it's peak tourist season, you can still find spots where it feels like you're the first person to walk down a magical alley.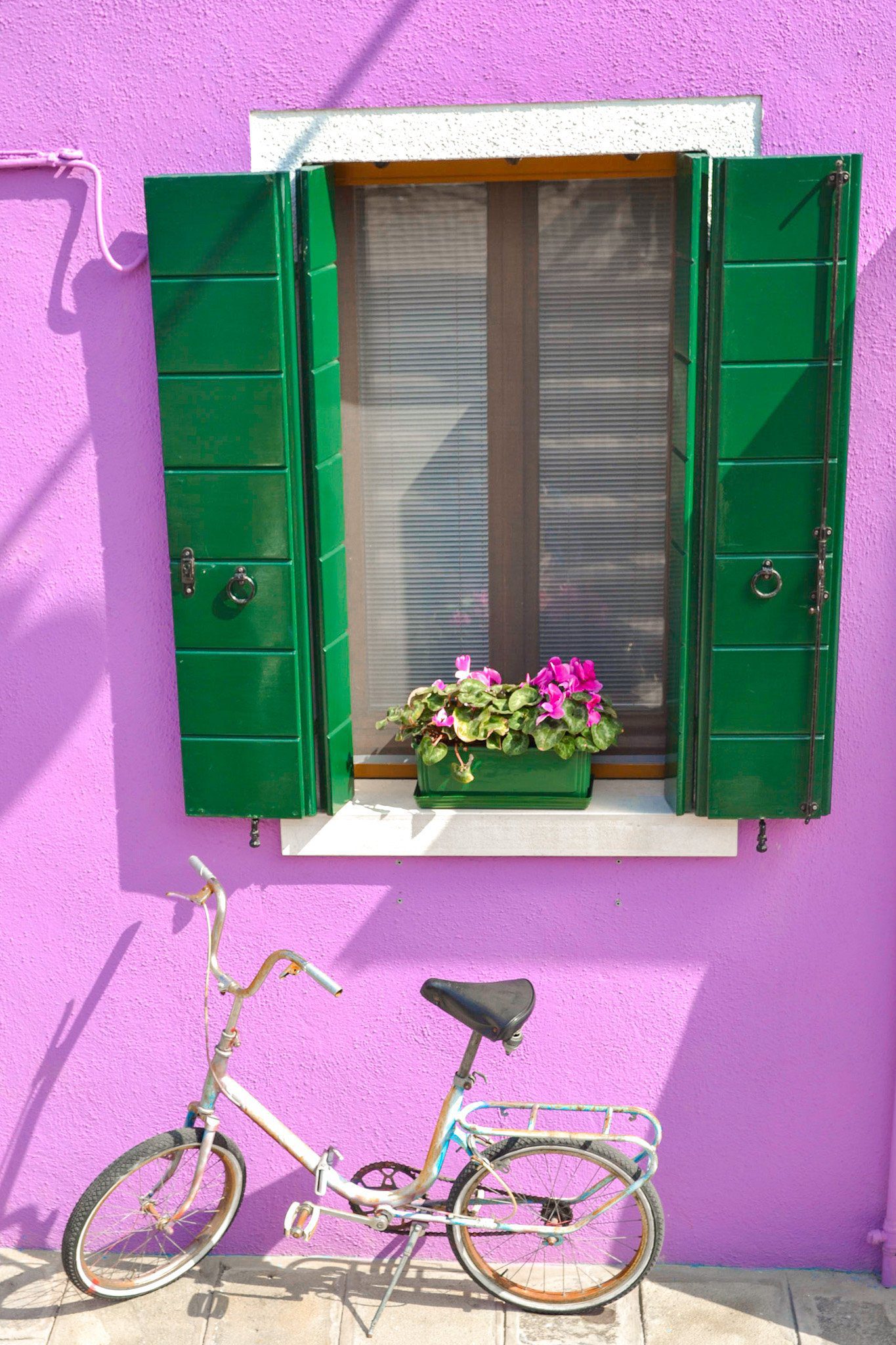 My heart starts to flutter and speed up just thinking about how breathtaking it was to see color after color splattered on every street.
I remember literally telling myself to calm the heck down despite feeling like I'd want to jump out of my skin with excitement. It's that beautiful.
What to do on a Day Trip to Burano, Italy
While I never went to Burano with an agenda other than getting lost within the tiny neighborhoods, there are several things you can do on this island.
Chase the Rainbow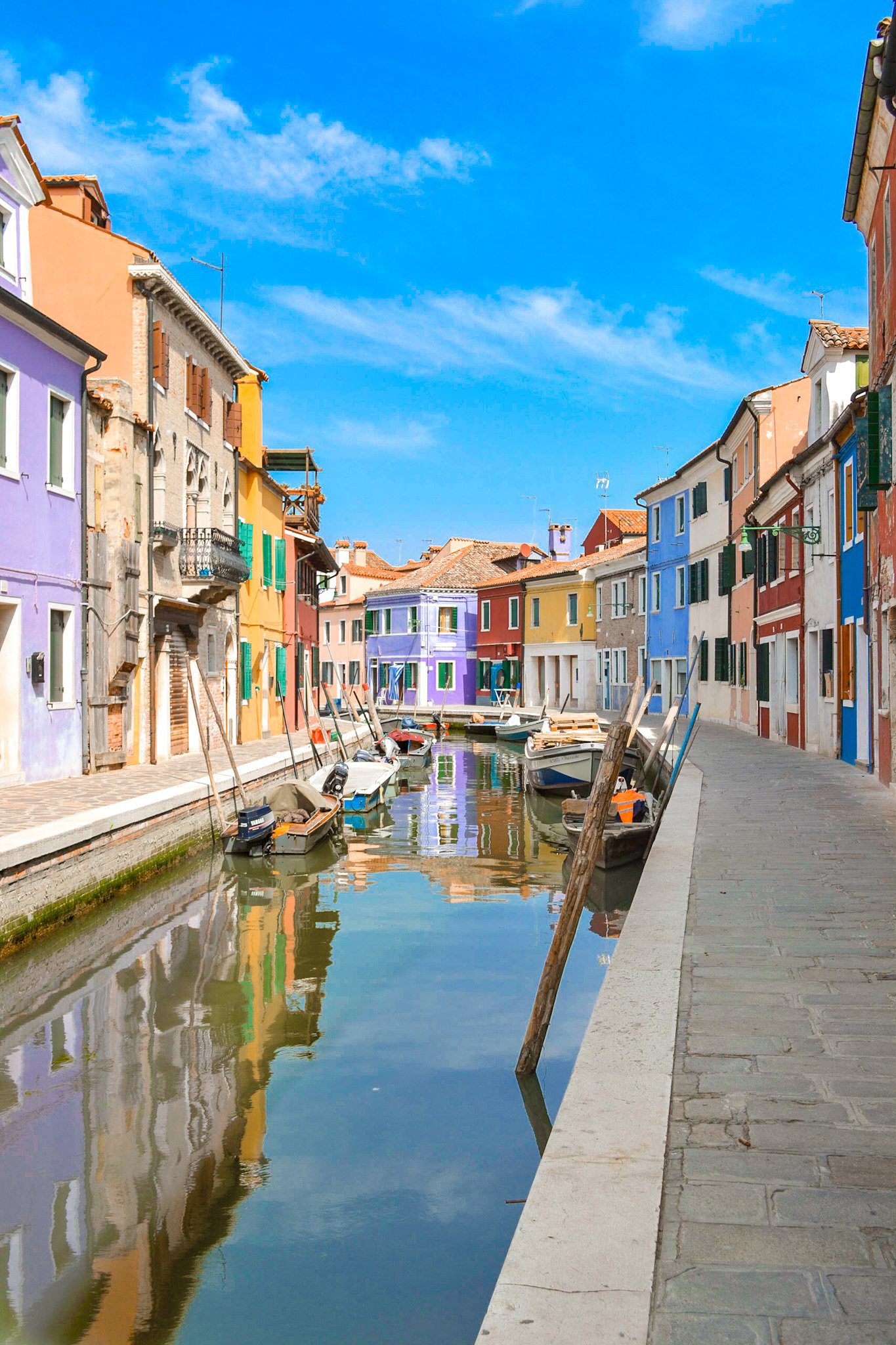 As the story goes, back in the day fishermen would come home drunk after a long day at sea. They'd stumble home—as one intoxicated person does—only they'd enter the wrong house since they all looked the same.
So someone had the bright idea (literally), to start painting their homes different colors.
And the result is an island that could be classified as its own work of art.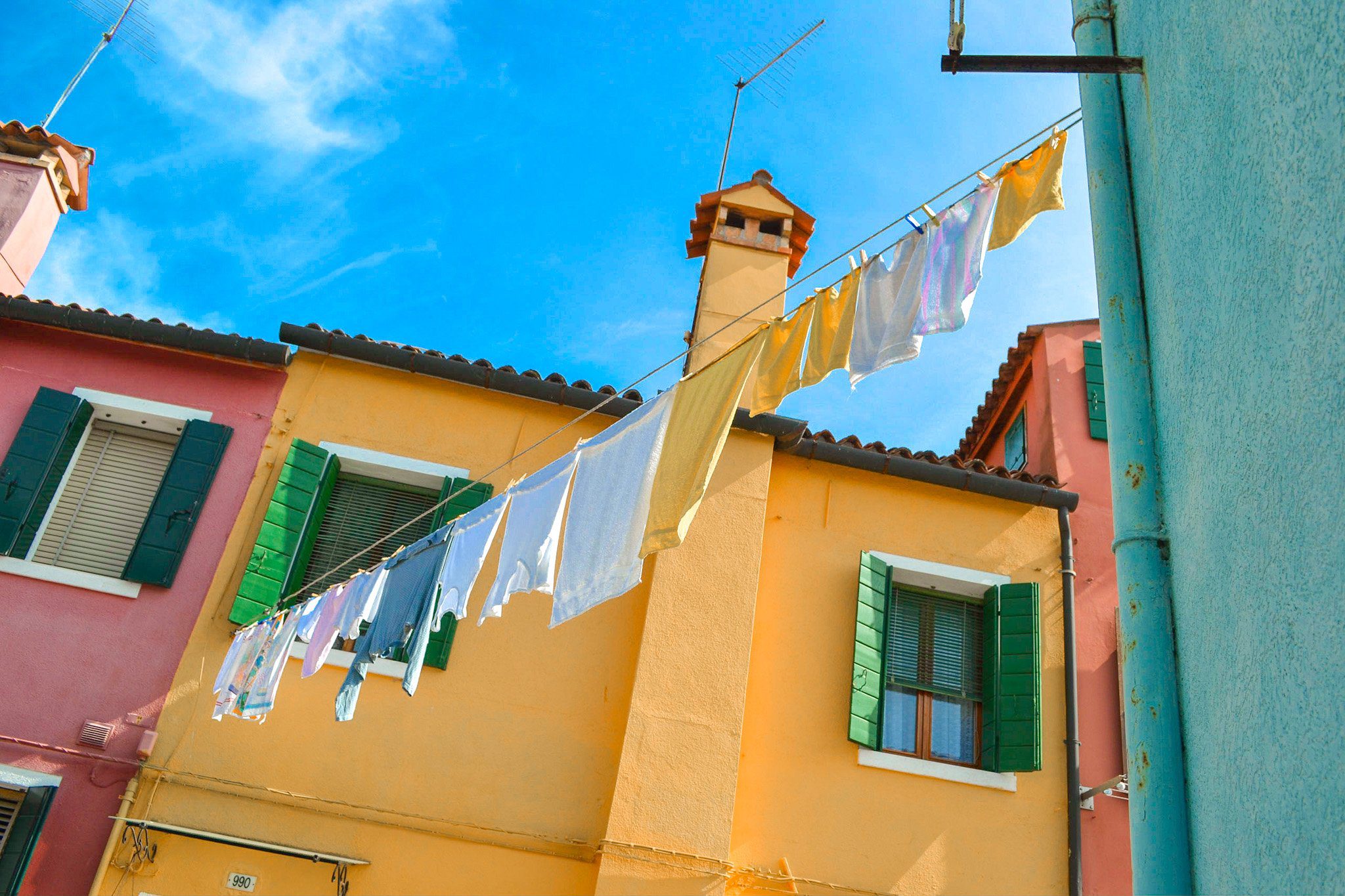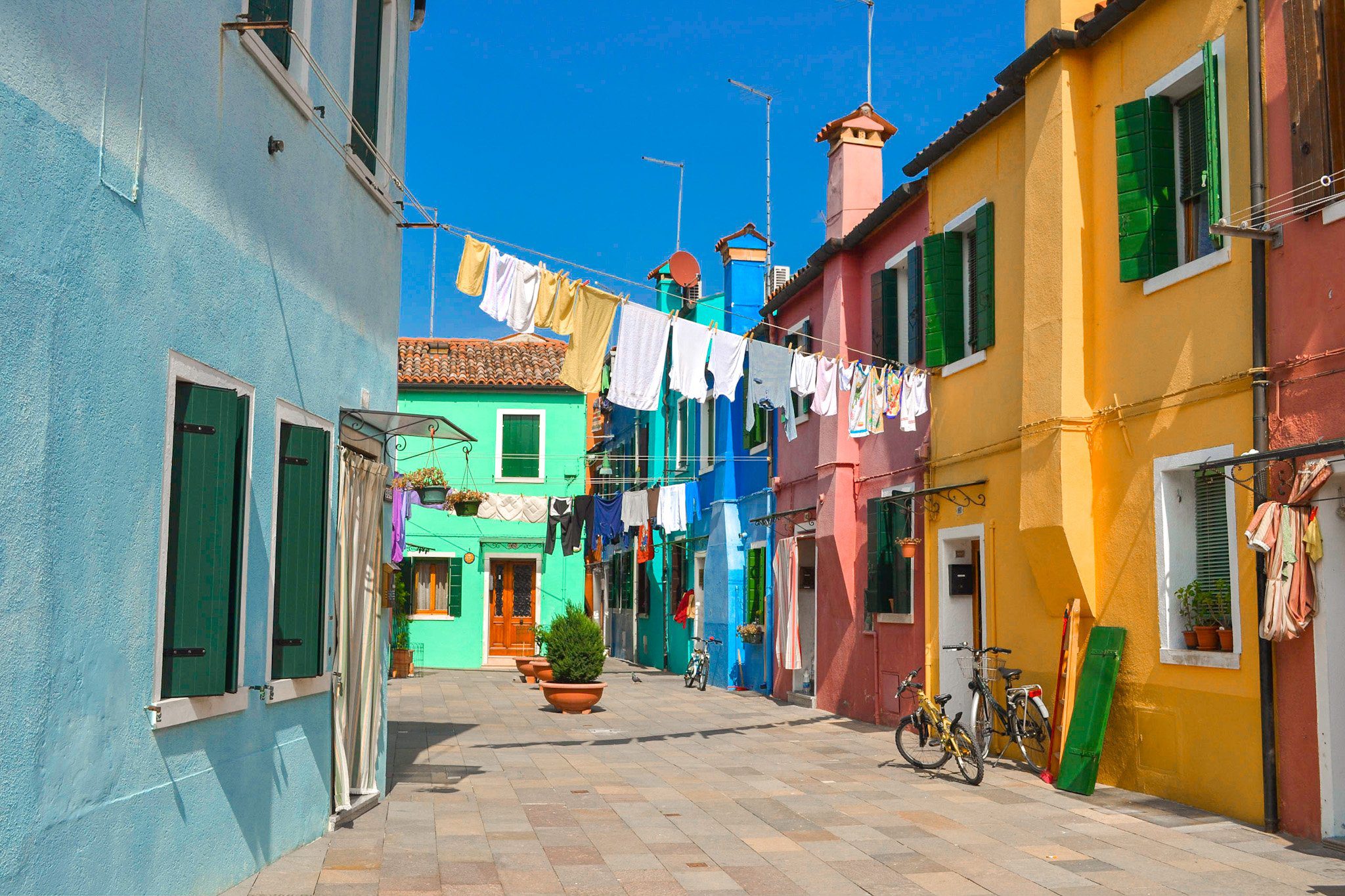 Rumor has it that if anyone wants to paint their homes, it has to be approved by the town mayor to make sure it won't clash with a neighbor.
Either way, however you paint it, this colorful town has made its mark.
Pro tip: If you have kids, have them jot down how many different shades of the same color they can find, or have them go on a color photo scavenger hunt while you walk around to find all the colors of the rainbow.
Spot the Animals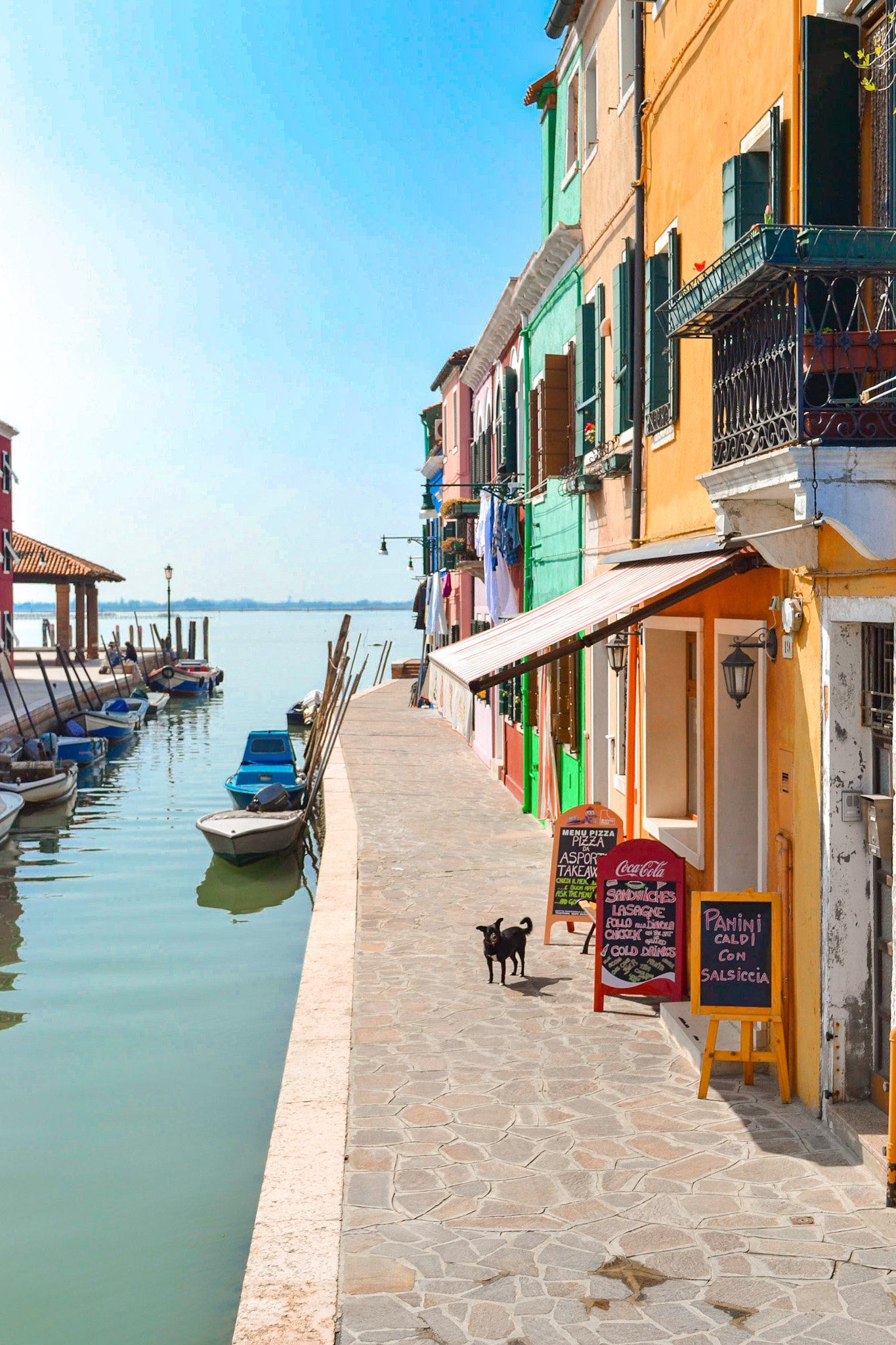 No, there's no zoo on Burano, but there are a lot of cats and small dogs. I'm not sure if they're domestic or strays, but they definitely wander around the island freely.
There's even a restaurant called Trattoria Al Gatto Nero, or "the Black Cat."
The Leaning (Bell) Tower of Burano
I thought I was seeing things the first time I saw the leaning tower; I distinctly remember doing a double take and grasping onto something to make sure my world hadn't shifted.
No, it's not tipping over as much as the famous tower in Pisa, but there is most definitely some leaning happening here.
Turns out, it's leaning to its side by almost 2 meters, and has been for quite some time. You can read more about it here.
Eat Some (Sea)food + Dessert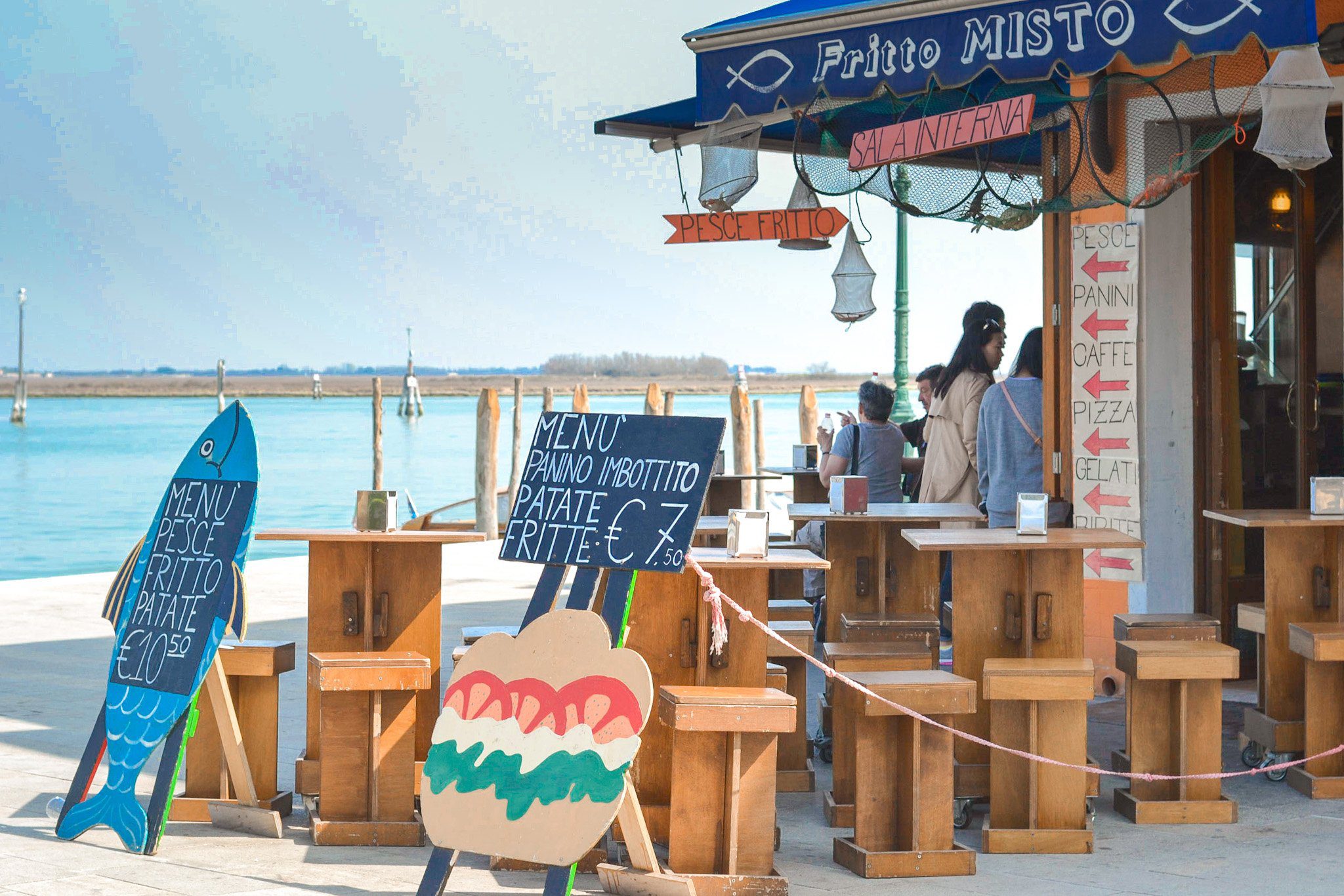 Fish doesn't get much fresher unless you grabbed it out of the sea by yourself. Burano's made its livelihood from fishing for hundreds of years, so unless you're allergic to it: give some seafood a shot here.
You can't go wrong with a delicious plate of frutti di mare—a pasta dish mixed with an array of savory shellfish that will blow your mind.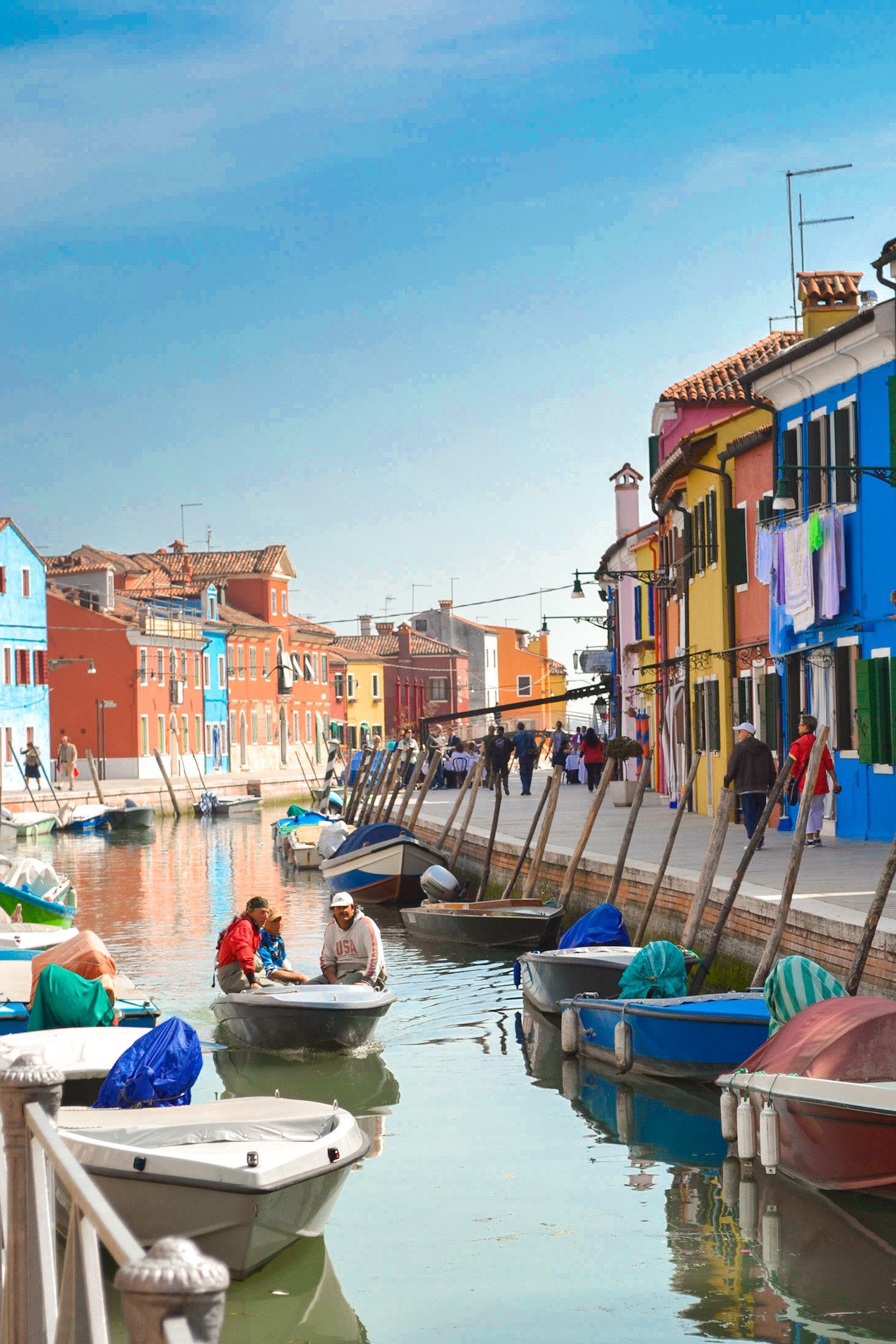 Before you leave the island, pick up a local favorite cookie called an essi (an "S" shape) or a bussolà (more of a donut shape). They're like biscotti, in that they're durable and meant to have a longer shelf life, but they're sweeter than a traditional biscotti.
Fun fact: if you visit around Easter time, local women actually rent ovens within Burano's bakeries to make their bussolà in time for the holiday.
Get your essi or bussolà here:
Panificio Pasticceria Garbo
Fondamenta degli Assassini, 335, 30142 Venezia VE, Italy
Pick up Some Lace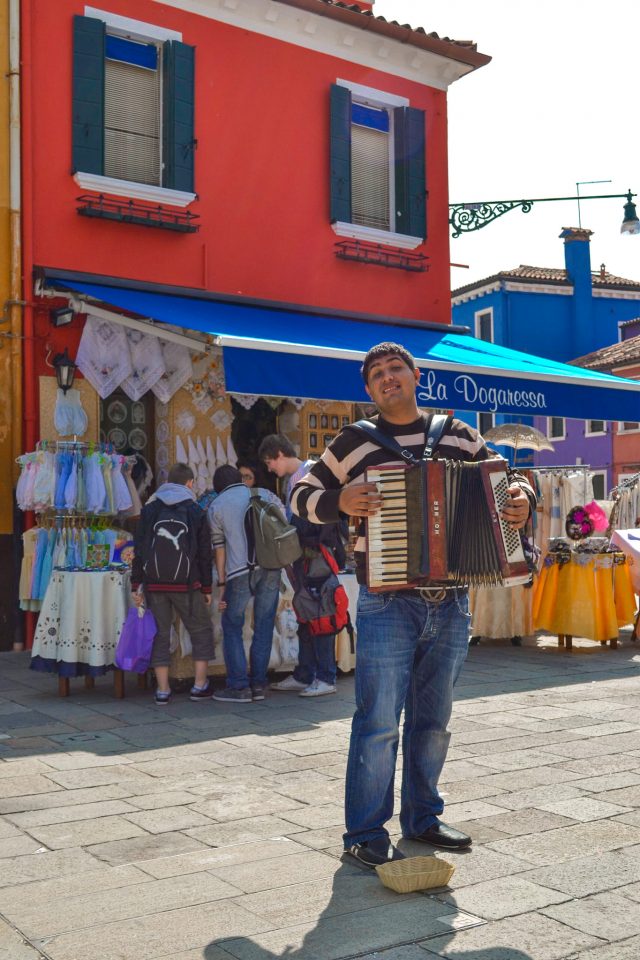 A day trip to Burano isn't complete without picking up some of their famous lace. Lace making in Burano dates back to the 1500s, and while it's rare to see lace makers working on their art today, there are lots of opportunities to find some authentic Burano lace. Beware that counterfeit lace is prevalent, so double check that you're getting the real deal.
Here are two shops where you can get real lace:
Merletti d'Arte Martina
Calle San Mauro, 307 – Burano
Creazioni Monica
Fondamenta dei Assassini, 686 – Burano
While you're in Burano, pop into the Lace Museum to hear and see even more about the lace trade coming out of Burano.
Check out these guides and tours for Burano:
How to Get to Burano from Venice
In Venice, head to Fondamente Nove (Fte Nove in Cannaregio; to the left after you exit the Venice train station) and hop on the Number 12 vaporetto (water bus). Despite the fact that Burano is only about 9km (5.5 miles) away from Venice, the trip will take about 45 minutes (with a few stops along the way).
It'll stop at Murano first, and then head on to Burano (I always wanted to get to Burano ASAP, so I stopped at Murano on the way back…just make sure your return vaporetto is making a stop there if that's something you want to do). As you depart Venice, don't forget to look back—there's something beautiful about seeing Venice's "skyline."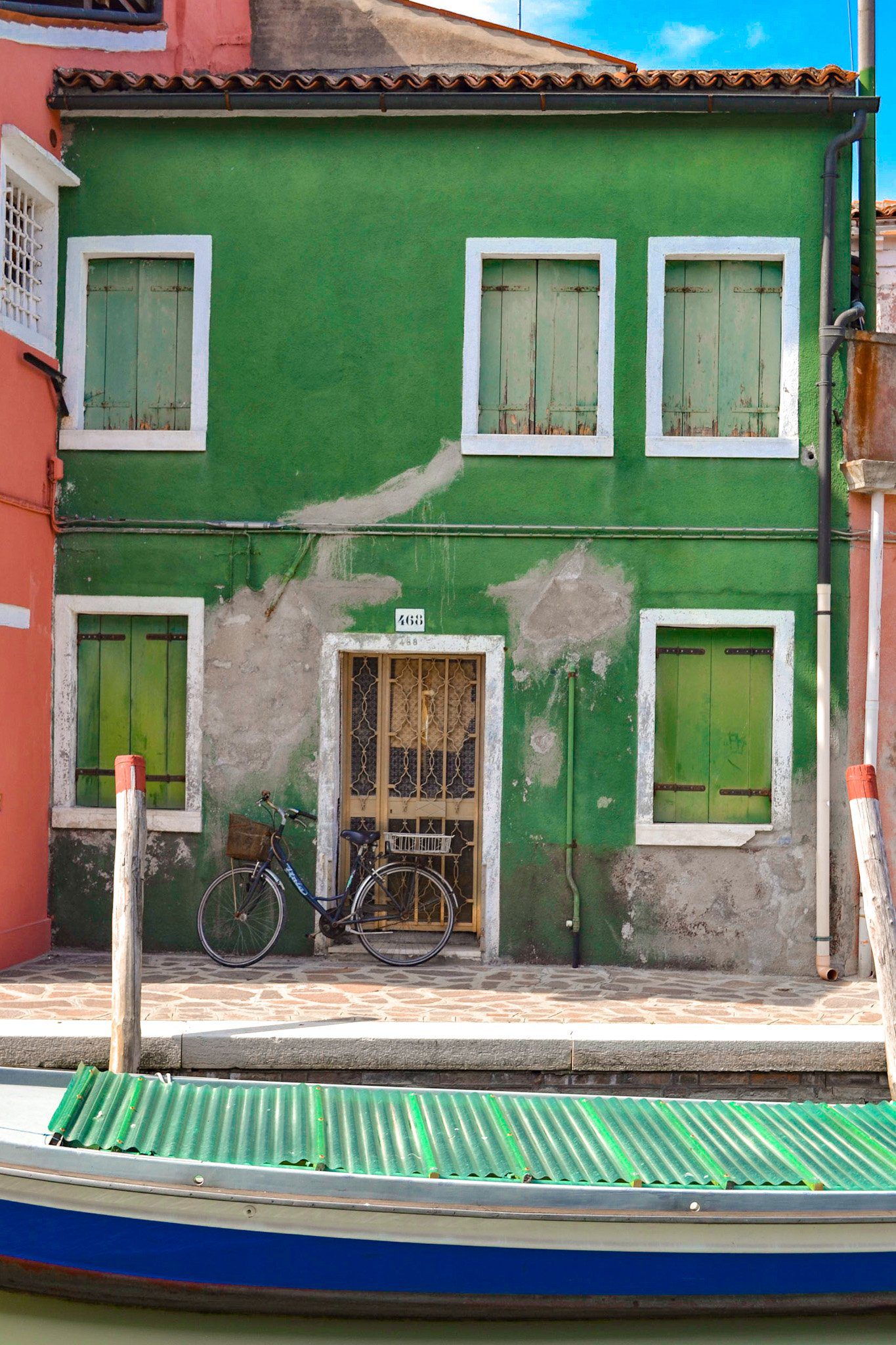 Have you been to Burano before? I'd love to hear what you thought of it.
---
SHARE THIS ON PINTEREST!
---