7 Helpful Passport Tips You've Gotta Know About
Whether you're daydreaming about jetting off around the world or you're ready to bite the bullet and book some tickets, the first thing you need is a passport. Before you send in that application, make sure to check out these passport tips to make the process as smooth as possible.
How to Apply for a Passport
If this is your first time applying for a passport, or you need to renew your current little blue book, head to this state department website and follow all the instructions exactly.
There's a lot of different info that can go into applying/renewing for a passport, and this post won't cover all of those possibilities, but I do hope you have one or are planning on getting one! So much magic can come from owning your own passport.
BONUS TIP: When you pay, you'll have to pay with a money order, and in order to get a money order you need a debit card. Just something to keep in mind!
7 Helpful Passport Tips
Assuming you're applying for a brand new little blue book, or you have one in your hot little hands, here are some passport tips you may not know:
⁠⁠
⁠⁠One. Check the expiration date.
If you currently have a passport, double-check when it expires, especially if you have kids. Passports for kids under 16 years old are only valid for 5 years.
And, if yours is within 6 months of expiring, don't wait to get it renewed⁠⁠. Many countries won't allow tourists in if there isn't enough time left before that expiration date.
Two. Got married/divorced recently or had a new baby?
Make sure the passport has your legal first and last name on it⁠⁠. And if you had a baby, that little one needs a passport, too. Keep in mind that kids' passports don't last as long as adults, so you'll have to renew theirs sooner rather than later.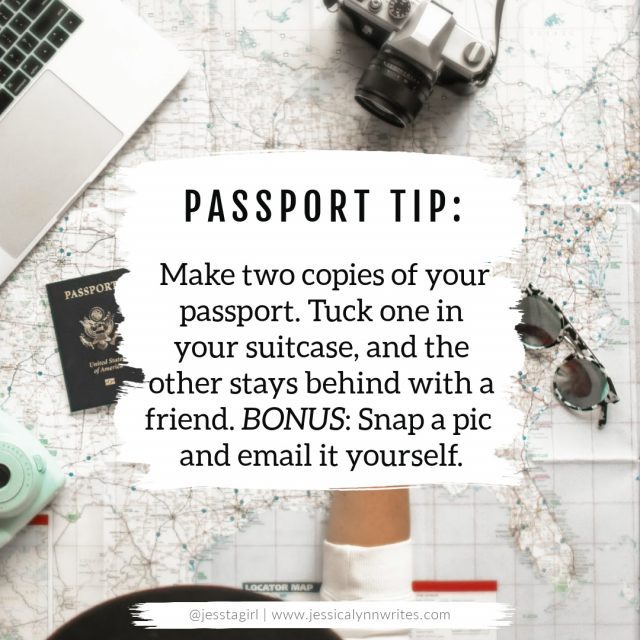 Three. Make copies of your passport.
This is an absolute must-do. Make copies of each passport (the info page), and pack a copy in your suitcase. Leave the other copy with a trusted family/friend. BONUS: snap a pic and email it to yourself in case you can't find the one you tucked away in your suitcase when you need it. This is in case your passport gets stolen.
Four. Ask for extra pages when you renew if you plan on traveling a lot.
Several countries require at least one or two fully blank pages for valid entry.
Five. ⁠Traveling abroad?
Of course, you are, that's why you need a passport! BEFORE YOU LEAVE, jot down the info for each local embassy before you leave. This is just in case you lose your passport and need a replacement ASAP.⁠⁠
Six. Get extra passport pictures printed.
You won't need them until you need them. You can thank yourself later for doubling up the first time. If you're getting something like an International Driver's Permit (super handy to have, and you can get them at any AAA nationwide without a membership), you'll need passport photos.
We also keep pics on hand in our passport case just in case we need them for an emergency passport.
Seven. Traveling with a family?
Grab this passport case that holds all of 'em so you're not juggling passports.
BONUS TIP: Get a little sticker and put it on the top corner of each passport with the initial of each person's name so you can easily locate whose is whose.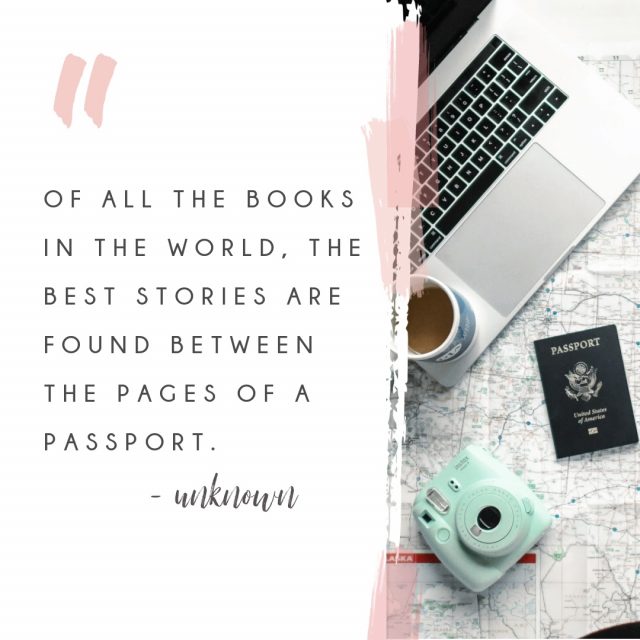 ⁠⁠
Did any of these passport tips surprise or help you? Let me know below!
⁠⁠
---
SHARE THIS ON PINTEREST!
---