Everything You Need to Know About Moving to Alamogordo, NM
Did you just find out that you're moving to Holloman AFB soon? If you did, I bet you're wondering about things to do in Alamogordo and all the things about your soon-to-be new town. If that rings true, then you've come to the right place.
But this isn't your typical guide.
---
Can't read this now? Pin it for later!
You'll find things in this Duty Station Spotlight like the best day trips, radio stations, where to get your hair done, and all the yummy places to eat.
Basically, it's your one-stop guide when it comes to knowing the best things to do in Alamogordo, New Mexico.
Meet Jenna!
This guide is brought to you by Jenna!
Jenna is PR, marketing, and corporate communications specialist, killing it while currently working remotely. After her husband got out of the Air Force they decided to stay near Holloman AFB because they loved the Alamogordo community so much. Now, with their two kids, they've called the area around Holloman AFB home for the past eight years.
Moving to Alamogordo (Holloman afb): the Basics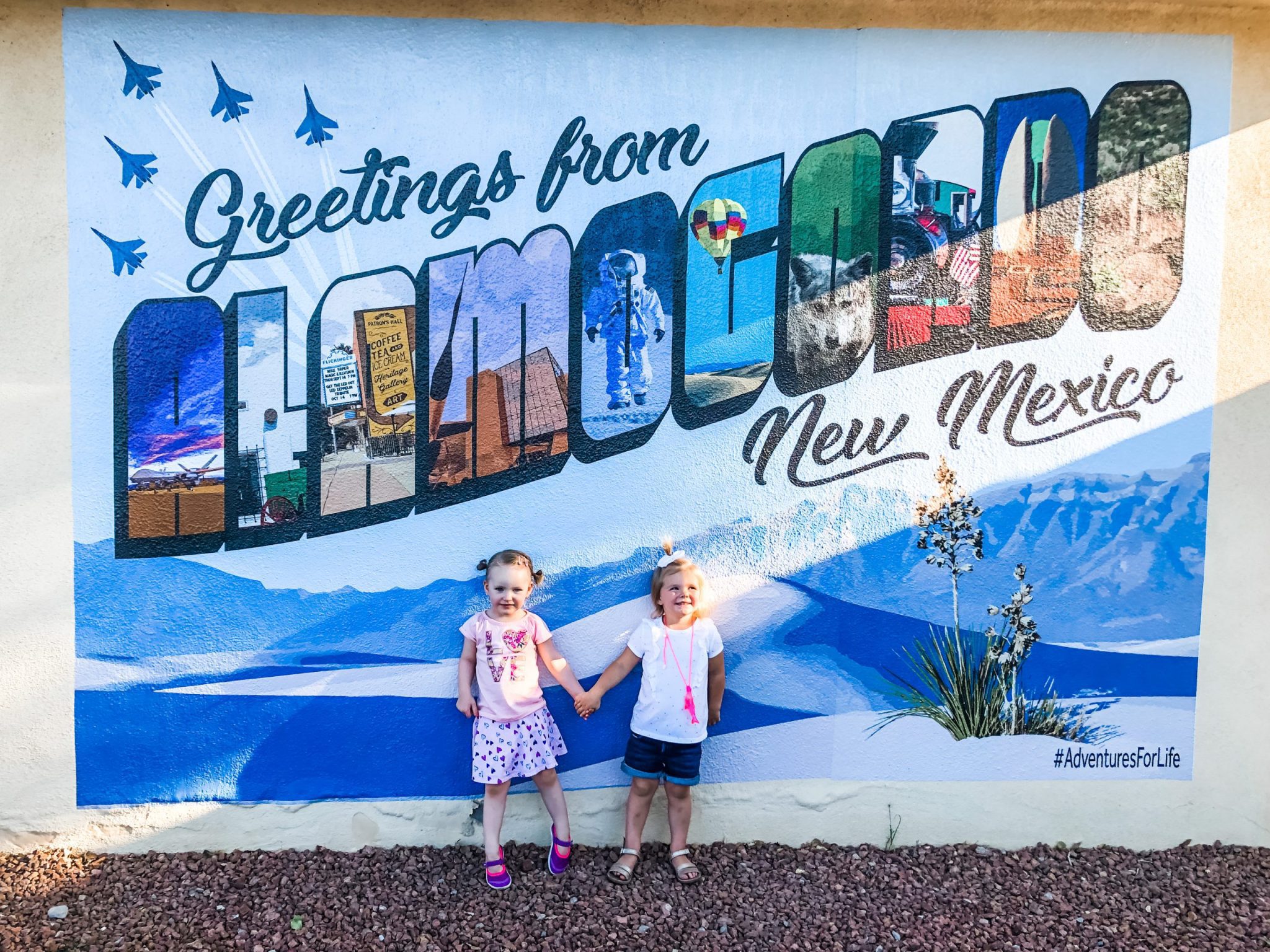 What were your first impressions of Alamogordo, New Mexico?
I'm originally from New Mexico, so I knew that the landscape would be similar to my hometown, but most people have the impression of a vast desert landscape with some mountains in the distance.
As for the town, they might think it's a little run down until they look a little deeper; there are a lot of things to do in Alamogordo.
How did you feel at the end of the tour? Did your impressions change?
We still reside in Alamogordo, NM, and have decided to make it our home after my husband left the military and began work as a government contractor.
You won't find nicer people than the ones who reside here, and the close proximity to the mountains and TONS of outdoor activities make it truly unique.
What is ONE THING you wish you had known before moving to Alamogordo?
The nearest Target is a 1-hour drive!
Good (and Local) Eats Around Alamogordo, New Mexico
If someone came to visit you, and you had to take them out to eat, what would your TOP THREE favorite places be?
575 Brewing Company (with a different food truck every night of the week + live music!)
Mad Jack's Mountaintop BBQ in Cloudcroft (which counts as local) for the BEST BBQ outside of Texas
Lepree's Global Cuisine for the best lunch you'll ever have by a highly trained chef that wanted to escape the big city and open a small place in the mountains of Cloudcroft
Favorite place(s) for coffee and/or dessert?
Black Bear Coffee in Cloudcroft (so much yum) and for dessert, Caliche's Frozen Custard, OR D.H. Lescombes Winery & Bistro for a glass of nice port wine and chocolate.
Is there a farmer's market scene? Tell us about it!
Yes, there is! There are actually two during the summer months: one in front of the store Tractor Supply and one in Alameda Park; If you live in Cloudcroft, they have their own market up there, too.
Best place for brunch? And your favorite thing to order, please!
Nuckleweed Place, hands down. This place is truly unique… it's in Laborcita Canyon, about 15 minutes outside of Alamogordo and it's in a doublewide trailer, but the food is INCREDIBLE. It requires cash and a reservation in advance, but the food and service are amazing.
My favorite thing on the menu is their Stuffed French Toast that is filled with a strawberry compote and their homemade sausage patties. PLUS a cinnamon roll (if they have them that day).
How about a fun night out on the town for a date night?
Hands down, Cloudcroft Brewing Company in Cloudcroft if you want some live music and yummy wood-fired pizza, and a more upbeat atmosphere.
If you want a nice, romantic evening, then try D.H. Lescombes Winery and Bistro and request to sit on the patio in the summer months when it's truly beautiful.
Get Around (and out of) Town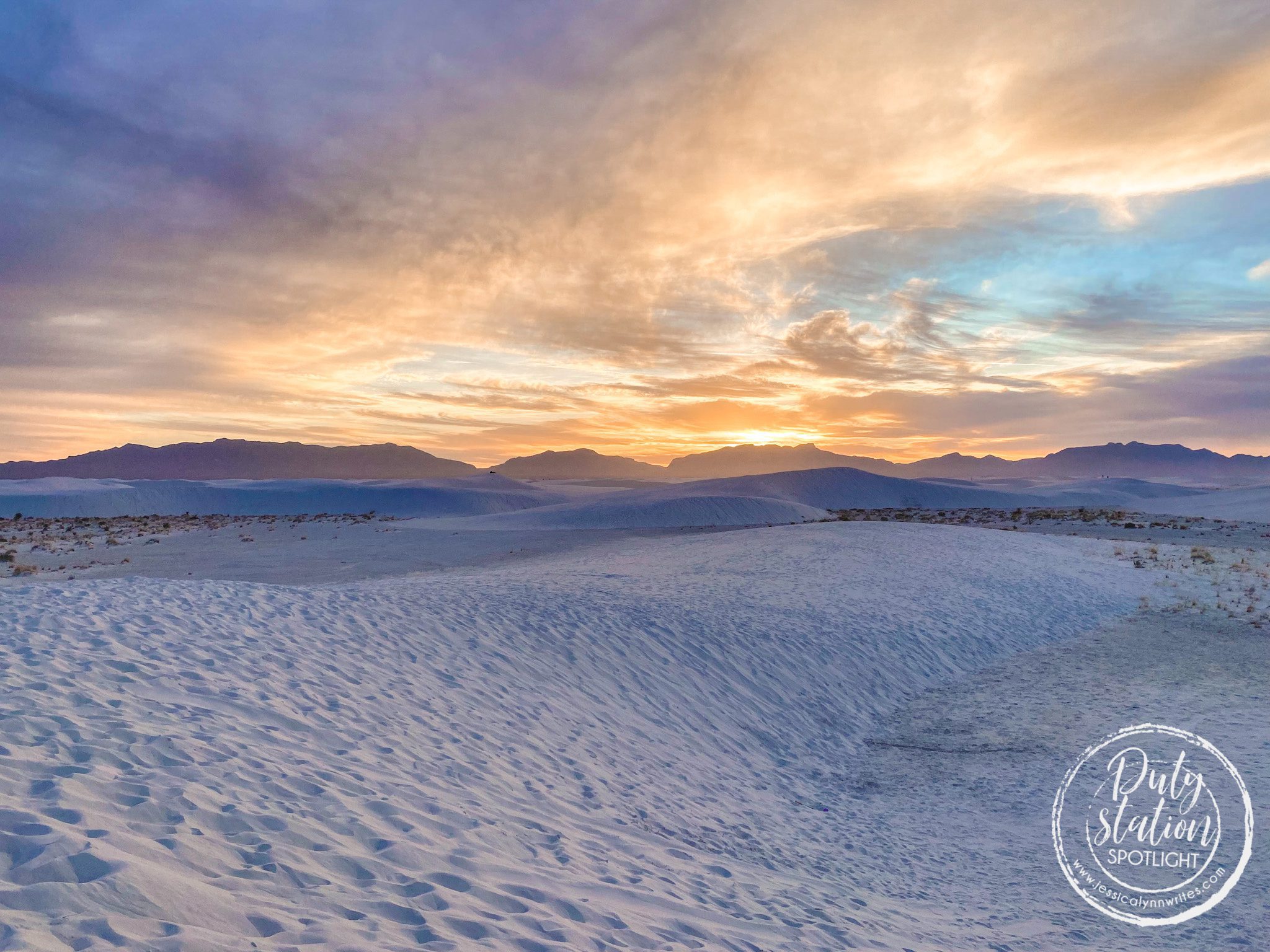 Favorite thing to do around Alamogordo, New Mexico:
White Sands National Park for a picnic, day trip, and to take anyone who visits!
In the winter months, head up to Cloudcroft to go ice skating or tubing (and if there's enough snow, you can ski).
Visit the world's largest pistachio at Pistachioland (where you can also tour the farm)
Head to Rocket City for bowling, the arcade, laser tag, and yummy food/adult beverages at their full-service bar
Hike or camp in Cloudcroft in the tall pines with the cool air (especially in the summer, when the heat in Alamogordo hits triple digits).
Picture this: You have a whole weekend to go somewhere within driving distance: Where are you going and what are you doing?
There are so many answers to this question, but I am going to have to go with Albuquerque, especially if you have kids.
Head to the Albuquerque Zoo and/or the aquarium, the Natural History Museum, Explora! Museum for kids, plus try any number of the amazing craft breweries across town.
For more "touristy" things, you can take a ride on the Sandia Tram and see the city from above, book a hot air balloon ride one morning (or visit during the International Balloon Fiesta the first two weekends in October).
It's a little over 3 hours (3 hours, 15 minutes without stopping).
What's your favorite park in town?
The newest addition is the new Kid's Kingdom on the corner of Washington and Indian Wells; but the Alamogordo Zoo is an adorable place to let the kids play, too, and has a large shade structure for those hot days.
All the Extras Around Alamogordo, New Mexico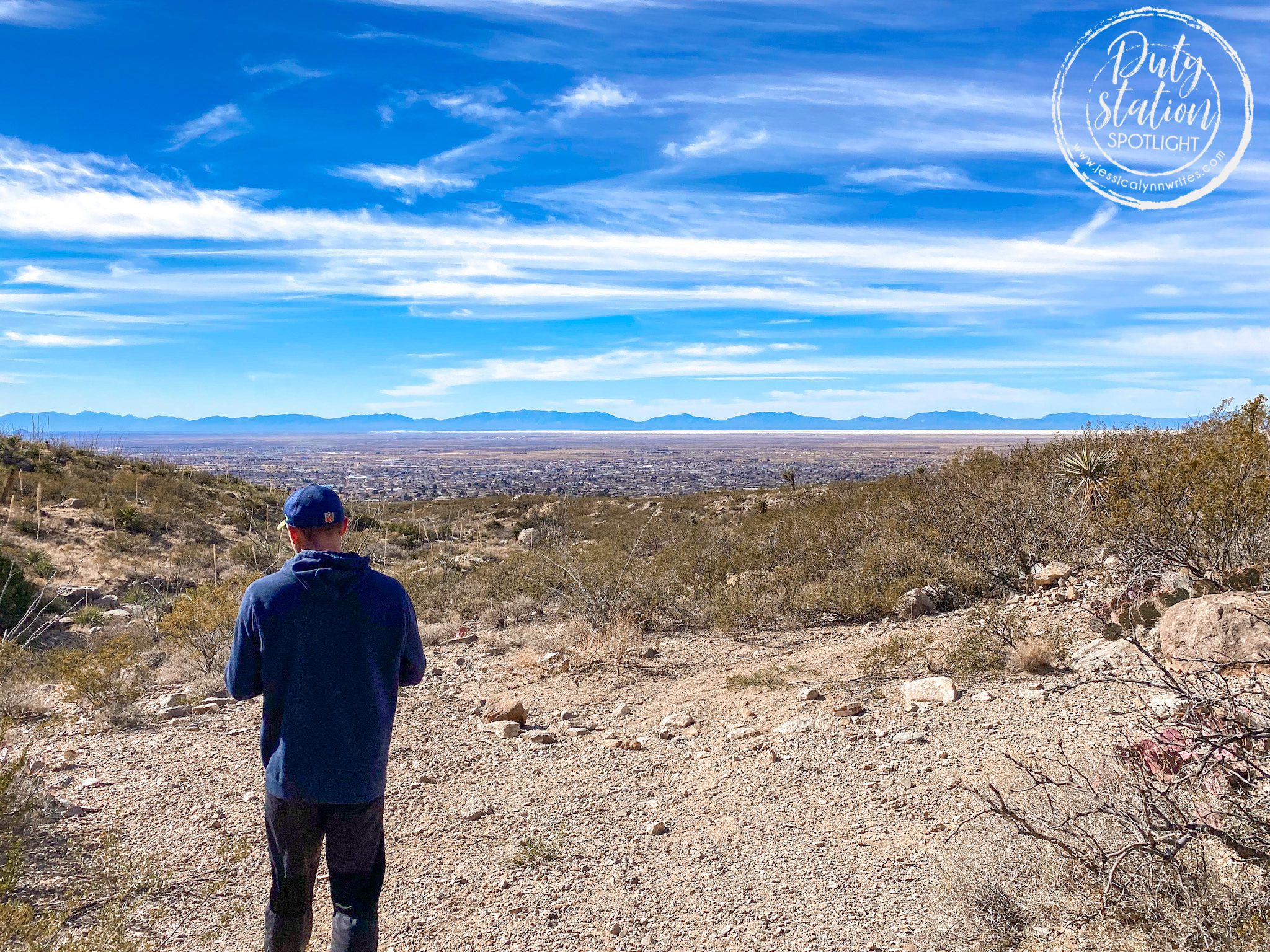 Favorite radio station?
94.3 KYEE Alamogordo
Info on your favorite hair salon/hairdresser, please, and thank you.
Best hairdressers: Anna Glidden (Atelier Art of Hair by Anna – in Cloudcroft) or Lauren Curtis (Hair by Lauren)
For a mani/pedi – Q Nails is your best bet.
Like a Local
are there any instagramers, bloggers, or specific non-military affiliated Facebook groups you followed?
On Facebook:
Good News Alamogordo for all the things happening in Alamo – events, group sports sign-ups, and more
On Instagram follow Cloud Croft Chamber for all the festivals and events happening in the area.
Any festivals, fairs, or events worth checking out?
White Sands Balloon & Music Festival (September)
White Sands Pupfish Baseball Games (summertime)
Boo at the Zoo (Halloween)
Zoo Summer Concert Series (every fourth Friday during May-September)
Christmas on Main Street (December)
Tell us about the weather.
Winters are mild, with some days of cold weather, but averages are in the 50s and 60s in December-February; spring (March/April) is windy most days, so MAKE SURE YOU STAKE DOWN YOUR TRAMPOLINES); summer is HOT (triple digits) from June-August; the best months are October, November, and May for gorgeous weather.
But in the summer, Cloudcroft is a perfect escape and is anywhere from 20-30 degrees cooler!
Is there anything else you'd like to mention about moving to Holloman AFB or things to do in Alamogordo, for someone heading there soon?
While the city might look a little rough in places, the people here are some of the friendliest, most helpful that you'll meet.
It's a place where you will find your tribe and make lifelong friends, whether you like to get together and play games, drink wine, join a book club, etc., it's a great place to make connections with people.
Your Turn!
If you've been stationed at Holloman AFB please share your favorites in the comments!
---
Share this on Pinterest!