Our (Negative) Experience on a Norwegian Cruise
I've been avoiding writing about the Baltic Cruise we went on this summer (2022). Not because the places we visited weren't great (they were wonderful), but because we hated the actual cruise line we sailed on.
I try to keep things real and honest on here and "tell it like it is," as I say, but we generally have a fairly optimistic and glass-half-full approach to travel. Just keep that in mind while reading this, because if it's your first time here, this isn't a typical post.
Trust me: going around bashing giant corporations isn't part of the norm here.
I'm just still so annoyed with our negative experience with NCL that it's been like an elephant in the room, and I feel like I can't move on and share about the awesome places we visited until I get this out of the way first.
So here we go.
In June 2022 we sailed out of Amsterdam on a seven-day Baltic cruise with Norwegian Cruise Line. Our ship was called the Dawn, and things went from bad—about a month before our trip—to worse pretty much the moment we stepped on board.
We Love Cruises!
Let me first say that we love cruising and our kids love cruising. We even have another cruise booked for next summer (June 2023 with Royal Caribbean; you can come with us!), and we'd go on a cruise tomorrow given the opportunity.
However, we will never sail again with the Norwegian Cruise Line.
Before I get into the "why" for that bold statement, I need to start from the beginning with why we chose NCL in the first place.
We want to make the most of our time in Europe, and one way to do that is by cruising.
Cruising is our fave because it's a combination of a vacation and a trip: the vacay part is the sumptuous food, unlimited drinks, fun shows and activities, awesome childcare, and of course, relaxing. The trip part is getting to see new places, only unpacking once, and not having to figure out transportation to and from each place.
Picking the Baltics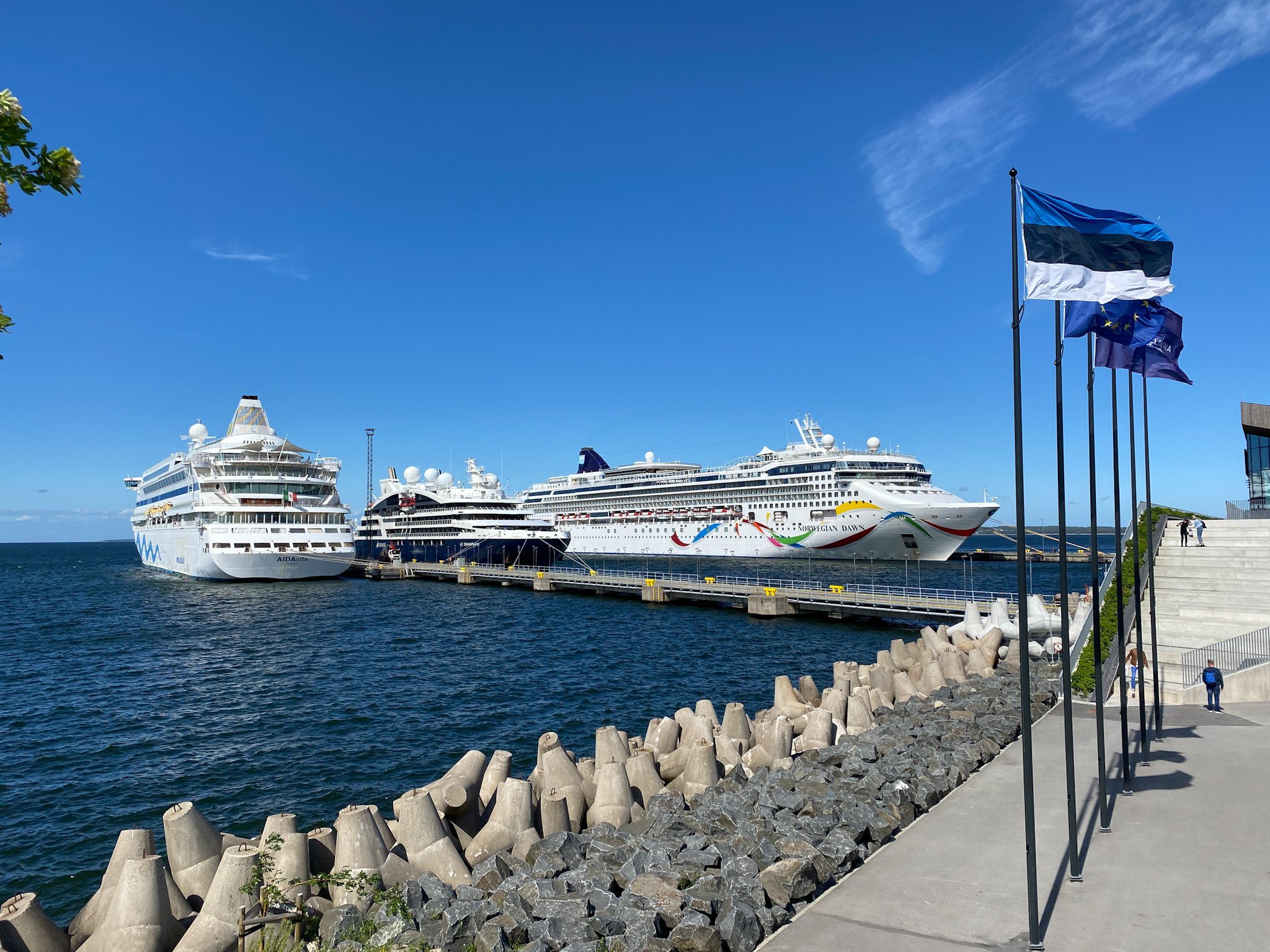 The Baltics were never really on my radar as a trip to plan on our own, but when I noticed cruises went to several countries in the Baltic states, we moved it higher up on our priority list.
Our only problem is that most of the cruise lines/itineraries visited St. Petersburg, Russia. Unfortunately, because of my husband's military clearance, he is not allowed to venture into Russia, even if he stayed on the ship.
At the time of our booking (December 2021 for a summer 2022 cruise), there was only one Baltic cruise sailing that worked with our time frame and did not go to St. Petersburg.
That was cruise was the Dawn with Norwegian Cruise Line. Since we aren't sure how long we'd be living out here, and this was a priority trip for us, we booked it.
Practically Throwing our Money at NCL
We've previously sailed on Royal Caribbean and Disney Cruise Lines, but after researching NCL and seeing how they boasted that they were "family-friendly," we decided to go for it.
Now, as a family of five, we usually have two options for booking cabins: we can book two cabins or get a suite for roughly the same (expensive) price.
We opted for a 2-bedroom family suite with a balcony this time since it wasn't a whole lot more than getting two cabins.
A Baltic cruise is something we considered a "once in a lifetime" experience, so we went all out.
Honestly, I'm embarrassed now to say what we paid (because it's A LOT), but I think it helps with the context and why we're extra upset about this situation.
We paid $12,780 for this—$10,387 was for me and my husband, and it came out to $2,412 for all three kids.
It's not like we went on a dinky cruise line. We put a lot into this and expected a lot in return.
Getting Excited for our Norwegian Cruise
At the time of our booking, the only difference mentioned because of Covid for the kids was that they were only allowing fully vaccinated* kids ages 5 and older on board. As far as we knew (according to their website and our travel advisor), their kid's club (called the Splash Academy) was open.
In fact, my kids researched the heck out of Splash Academy. They watched YouTube videos, read about it online, and were completely excited about the kids' club.
They love cruising just as much as we do since it's a fun vacation for all of us.
*This actually changed about a month before our sailing. My son was already vaccinated, but they started allowing unvaccinated as they had a PCR test. Not a big deal for us.
When the Sh!T Started Hitting the Fan
Around the time that shit hit the fan with Russia and Ukraine (around April/May 2022), I started reading rumors in some Facebook groups about the Splash Academy not being open. I freaked out and started looking into this more.
There was absolutely zero mention of this when we booked. My travel advisor was just as shocked and made some frantic phone calls to her NCL rep, too.
*I'm skipping ahead here, but in a rebuttal email to me in August 2022, NCL says that they sent an email in March 2022 about the Splash Academy being closed. We did not receive this email. Our travel advisor did not receive this email. The other families on our ship did not receive this email.
By that time we got confirmation that they were, indeed, closed (in May 2022), we were too close to our sail date to cancel our cruise and get any money back…even though by this point all the other cruise lines nixed St. Petersburg from their itinerary because of the international crises happening there.
We 100% would have gone with any other cruise line had we known earlier that the Splash Academy would be closed.
As I've said, cruising is a vacation for all of us. We cruise because our kids enjoy the kids' clubs. We love our kids and we travel with them pretty often, but sometimes it's nice to treat ourselves—like with a $12,000 cruise—so we can all have a wonderful time.
So finding out about this significant detail with the Splash Academy being closed (when it's too late to do anything) and knowing other cruise lines were doing similar itineraries now was like salt being sprinkled into our fresh wounds.
Then we started getting mixed information.
One email from me to the NCL concierge desk on May 18 (below) confirmed that the Splash Academy was closed. I was pissed.
---
---
After more back and forth through that email, we received another message (below) on May 26 stating that it actually would be open, just not while the ship was docked.
---
---
Eager to confirm this, I called NCL with the number they gave me from the number I always use and spoke with a woman in the concierge department (since we had a suite we could request different amenities beforehand).
At the end of our conversation, I asked about the Splash Academy specifically for our ship and she confirmed the same thing the email said. It would be open, just not while the ship was docked in ports. She also mentioned we'd need to go register the kids ASAP when we got on board.
After confirming it twice, I finally let myself relax and get excited about our trip.
*NCL later stated in an email to me that they can't verify that any phone call took place from my phone number to them (so much for recording conversations). The only "proof" I have is that I never call anyone since we live overseas so my call history is pretty darn short. I took a screenshot of my recent calls and the number called is the same number listed in the one in their email to me.
Excitement Turned into the Worst Day Ever.
Two weeks after that phone call it was time to sail!
We were all excited as we embarked on the ship in Amsterdam. Since the kids had been researching this, they knew exactly where to go to register for the Splash Academy, so we went directly over there to get them signed up.
…Only when we got there, the door was locked.
There was no note on the door to indicate anything and there wasn't a soul around to speak to.
Panic started to set in.
We finally found someone and were told the kids' director was at lunch. This was my first red flag: why would the kid's director take lunch during the embarkation times? Shouldn't he/she be here to greet the families?
Since we had nothing to do, we grabbed lunch (and drinks) while I internally started to fume.
Several hours later we were told that the Splash Academy would be closed for the entire sailing.
I won't even begin to tell you how devastated the kids were…or how pissed we were. (Pic below is from when we told Julia.)
Literally, all they said was, "Sorry."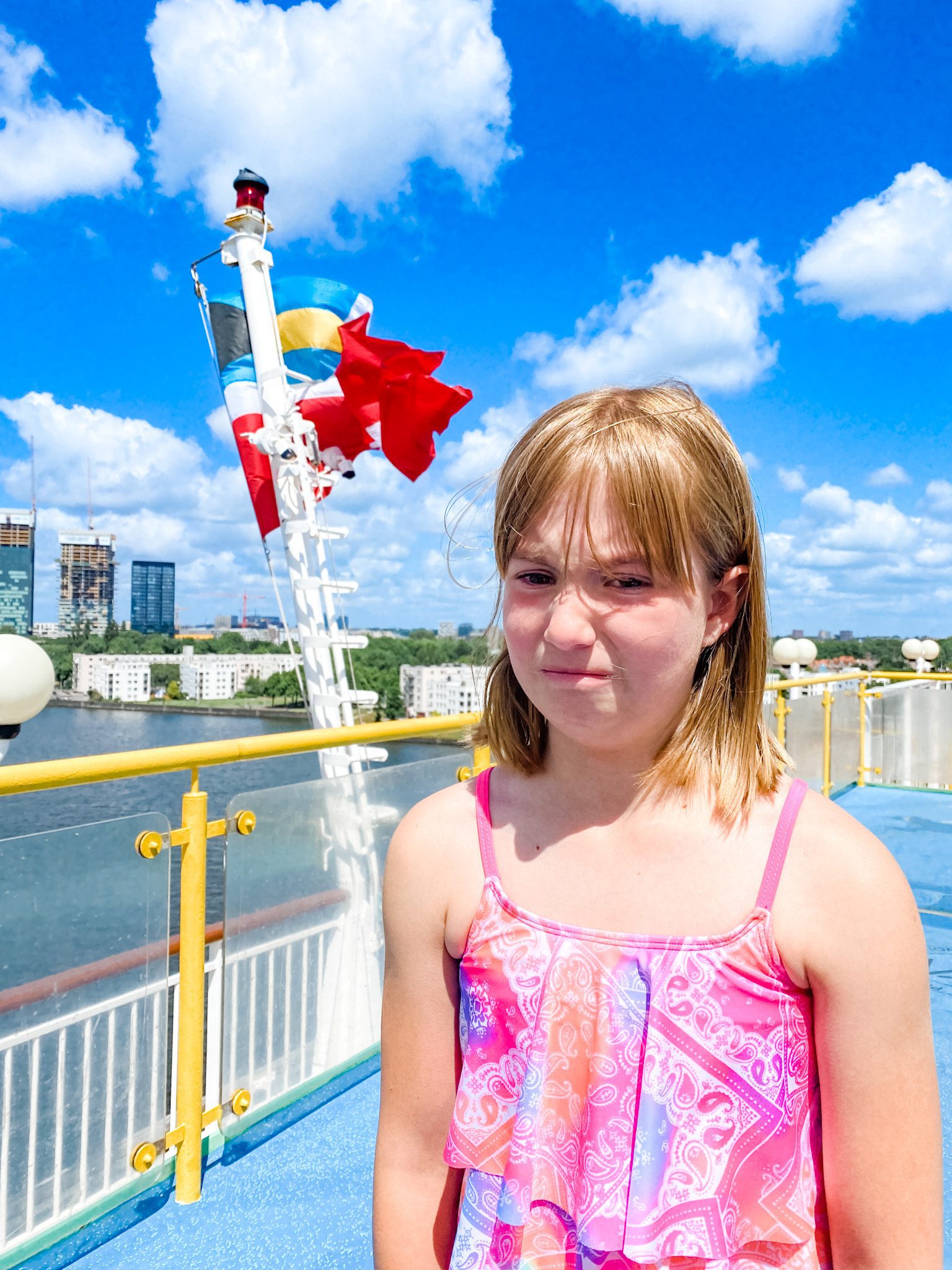 When we started questioning why it was closed, the staff was confused. Every person we talked to cited a different reason why it was closed (no story lined up). In short: they had no idea.
In fact, several crew members over the duration of our cruise saw our three kids with us at dinner (or just sitting around, or reading books when they should've been playing) and suggested we take them to the kids' club. This was like pouring salt over an open wound.
NCL's own staff didn't even know it was closed. Rumor has it that the Splash Academy was open on the sailing before ours, after ours, and other Norwegian ships also had theirs open. That was like rubbing the salt deeper into our wounds.
Empty Apologies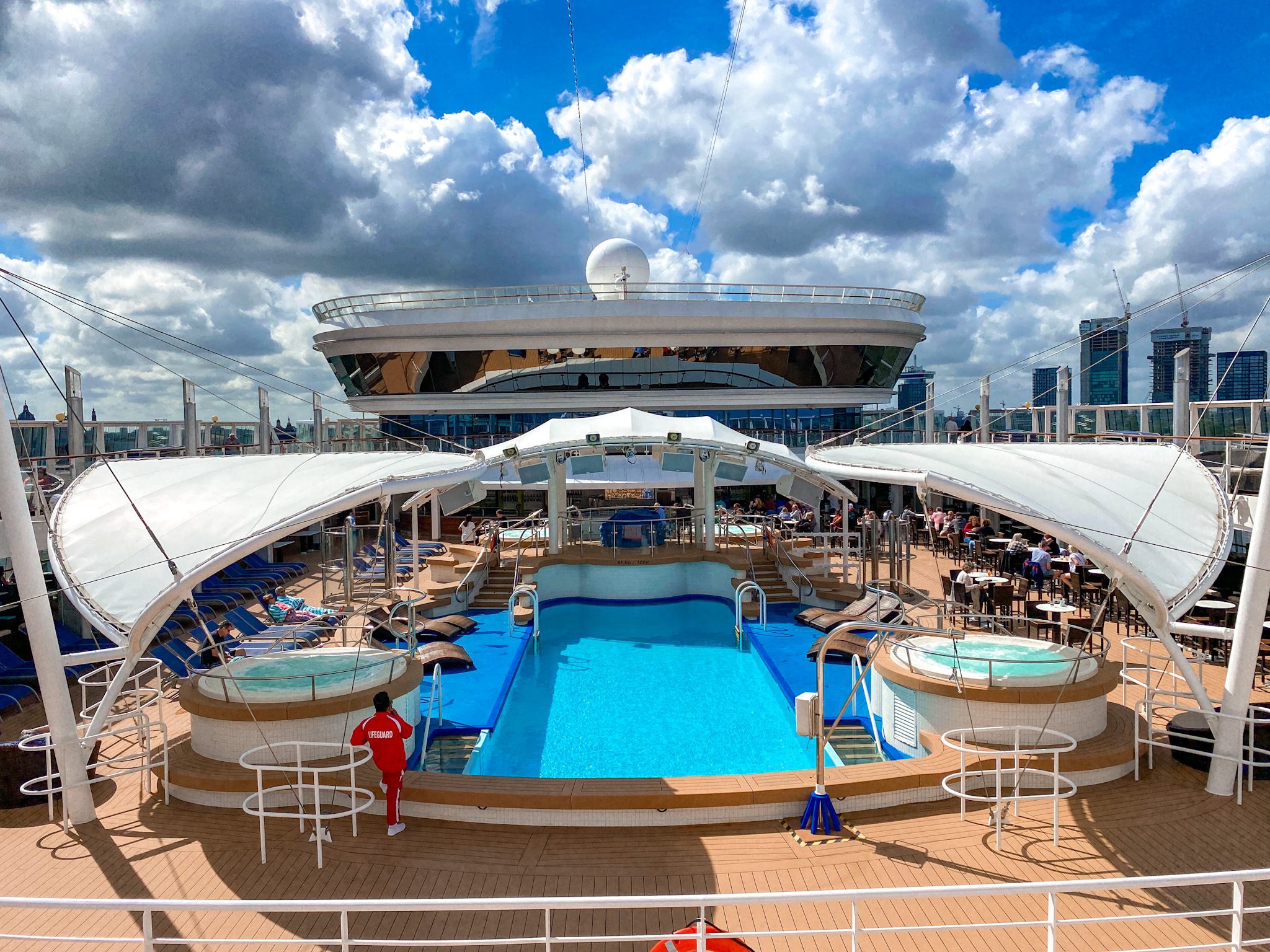 Along with empty apologies, NCL technically provided us with $100 per kid (total) to spend at their onboard video arcade. The arcade, by the way, was a narrow cabin-like room filled with over-stimulating machines. My kids were the ones who walked in there and said nope. We walked out and didn't spend a dime of their "credit."
(In case you need a reminder, we paid $2,412 for the kids' portion of the cruise, and they had the audacity to give us $300 in arcade credit.)
They gave each kid a goodie bag, but even that was a joke. There were stamps (the kind you get in a party goodie bag that come 50 to a pack), a slinky, and a few other random dollar-store toys.
That. Was. It.
No comped meals. No cruise credit. No refund. No nothing.
They told us there would be "family-friendly" activities since there was no Splash Academy.
Here's what they had: one 20-minute photo scavenger hunt (there was a time limit), and a few other kid-friendly activities that ended up taking place during the middle of port days…like when everyone was off the boat exploring a new city/country (as opposed to when everyone was actually on board).
If we knew about the Splash Academy ahead of time (instead of having it confirmed TWICE that it would be open) I would have brought activities for them.
We're no strangers to taking our kids with us on trips, but I prepare for that and bring activities for them. We would have had plenty of time even the day before we embarked in Amsterdam to stop and buy some things for them.
Instead, my girls read books on our kindles. Again, since we weren't prepared for them to be with us, we ended up downloading books when were at different port stops. My son, bless his heart, colored…a lot.
Our One Saving Grace…for The Kids
Thankfully, there was a kid pool area at the back of the boat. (Which, fun fact: they closed on the very last day. But that's a different story for another day; we raised hell and made them reopen it.)
So my husband and I literally sat at the back of the boat 80% of the time we were on the ship and watched as they went down the slides.
Such a disappointment
My husband and I had been looking forward to this trip for literal years.
He was deployed for a year before the pandemic, and then we moved immediately after he returned. We've been stationed overseas and away from our family for 2+ years—during a pandemic, no less—with little to no time to ourselves, especially since he's constantly away for work.
Oh yeah…did I mention that he was away for a month up until two days before our cruise, and then immediately after we returned from this trip (literally 5 hours after we landed), he had to get back on another plane and leave for an additional month?
This cruise was supposed to be an actual vacation for all of us.
Instead, we never had a meal alone. We never got to just hang out just the two of us. We had to miss shows because they weren't appropriate for young eyes; we never went to the casino, because kids can't gamble. We didn't get to relax at the wine bar or soak in the hot tub.
It frankly just sucked.
What it Boils Down to
But what sucks even more, is the number one reason why I will never sail with NCL again, and why I'm sharing this negative story, is the lack of NCL's customer service.
I've sent NCL two formal requests (via their customer service website and via email) requesting the portion of my kids' cruise be refunded ($2,412). Despite paying literal thousands of dollars, the only thing we've received back was an email with yet another "I'm sorry."
Well, that's not good enough, Norwegian Cruise Line.
So here I am publically sharing my story. I never wanted to be one of those people who said they'd never buy/use from a particular company again, but Norwegian Cruise Line has left such a bitter taste in my mouth after this that there is no possible way I can recommend them for any family, simply based on their customer service alone.
They just didn't (and don't) care, and that's the worst part.
Because I don't want to leave this post with such negativity, I will say that we loved our stateroom. We had a two-bedroom family suite with a balcony, and it was fantastic in every way possible. Going back to that room after a day at sea was divine. The staff was also very helpful and on top of things.
But let me be clear: anyone who had a management position—the customer service team, the cruise director, and even the spa management gave us canned lines, unhelpful info, and empty apologies literally every time we talked to them.
See, there I go being negative again. Sorry, that's how we felt about this cruise. We liked the places we visited, we liked our room, we liked our stateroom attendant and the waiters who were always so attentive…and that's about it.
Do I expect anything to come from this post? Not really. I already got in touch with NCL in all the ways I could think of, and they technically responded with an official (and yet another) "I'm sorry" email back to us stating they wouldn't refund the kids' portion.
So…that's it.
I really just had to vent and get it all out there so that I could move on and get off of this stinkin' cruise and actually share the cool places we saw.