How We Spent One Day in Riga, Latvia
For our fourth stop on our Baltic cruise, we ventured into Riga, Latvia. What a surprising and lovely city. It felt bigger than the other cities we previously stopped in, so it was fun to get a taste of a bigger Baltic town.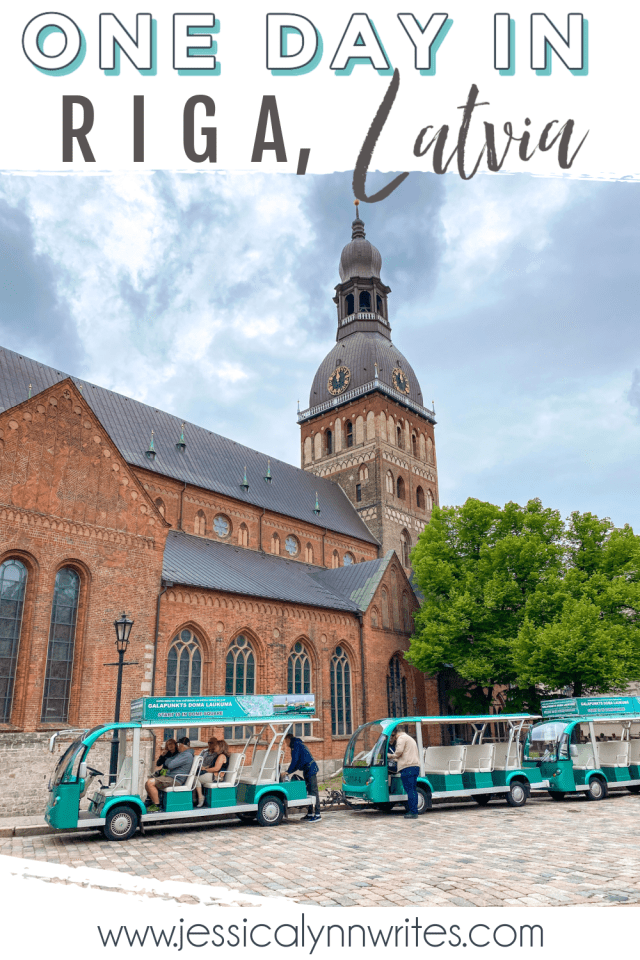 If you find yourself on a cruise port stop in Latvia with only one day in Riga, or if you're just curious to see a little glimpse of the city, this post is for you.
Where is Riga, Latvia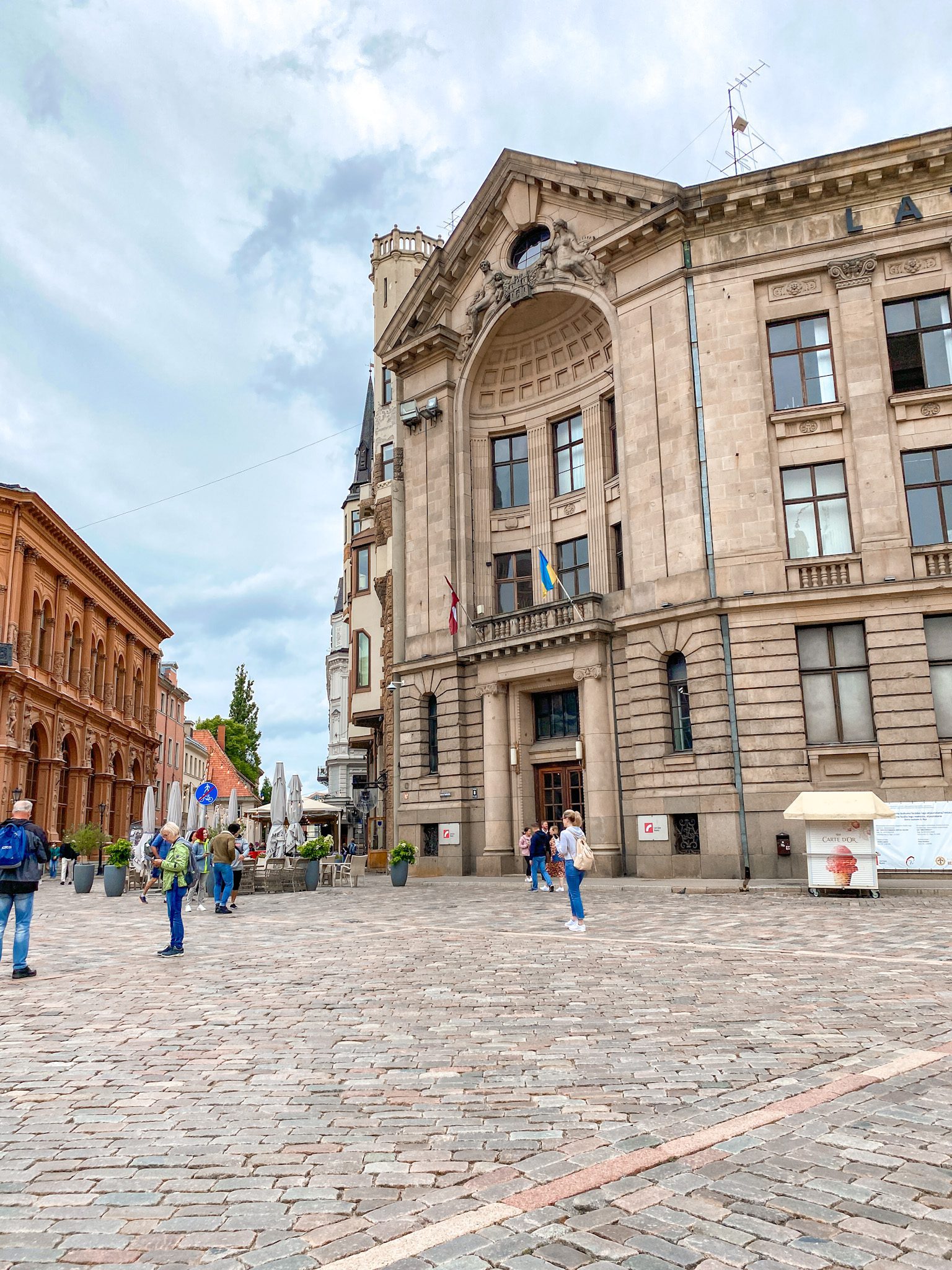 Riga is the capital of Latvia, and it's nestled into the mouth of the Daugava River within the Baltic Sea.
Latvia, in case you're not aware, because I wasn't before this trip, is one of the more northern countries in the Baltics. Lithuania is to its south, Estonia to its north, and Russia and Belarus touch it to the southeast and south, as well.
The city itself was a lot bigger than I expected, but my favorite area during our port stop in Riga was the old town. Old towns just have that charm and rustic feel to them; I love how colorful and ornate the buildings are.
Even though we only had one day in Riga—technically less—I still feel like we saw a lot of the city. It was so walkable and enjoyable.
How Do You Get to Riga?
We arrived in Riga by cruise ship, but if you'd like to spend a weekend or longer in Riga, you can get there via the Riga International Airport.
Check for flights here:
What we did During our Port Stop in Riga
We docked for our port stop in Riga at 8 am and didn't have to return until 4 pm.
Like most new places we visit, I booked a free walking tour, but since it didn't start until 11 am, we took our time walking around the city a little bit and seeing places that we knew our tour wouldn't hit.
I loved where the cruise docked for our port stop in Riga; it was right in front of the Vanšu Bridge, and it made exploring the city so easy.
If our kids were a little bit older we probably would've rented scooters; there were several right near our dock, but when you have a family of five with little kids it gets tricky to split up on something like a scooter.
The Pilsētas Kanāls (City Canals)
After we got off the ship we started walking to the Central Market (more on that in a bit), and in order to do that we took the scenic path along Riga's city canals.
The gardens were beautiful, and we felt safe enough to let the kids run ahead of us. There were fun little sculptures all around and it was extremely well manicured.
If we had more than just one day in Riga it would've been awesome to take a boat ride through the canals.
Click here to take a boat ride through Riga's charming canals.
The Freedom Monument
We happened upon The Freedom Monument in Riga as they were practicing for a military event. I won't lie, though; seeing a group of military members in uniform lining up in formation while you're in a foreign country has a way of making you pause and check your surroundings.
Thankfully, all was okay when we learned they were getting ready for an event.
The huge statue, which we learned about from our walking tour later, is dedicated to the Latvians who fought and lost their lives during Latvia's independence.
Latvian National Opera
Shortly after we saw Riga's Freedom Monument we found ourselves in front of the Latvian National Opera house.
It's a 19th-century theatre that I heard is beautiful inside. We didn't have time to find out, though, because we were still making our way to the Central Market.
Riga's Central Market
Visiting the Central Market was a highlight of our port stop in Riga, and I highly recommend a visit. The market, sprawling with food, trinkets, and tons of vendors, is actually held in five old zeppelin hangers.
Yes, a zeppelin, like the old giant airships. Needless to say, the hangers were huge, and the market actually spilled to the outside, too.
There were fruits and veggies, jarred pickled veggies, cheesemongers, candy stalls, all the meat and fish you can imagine, a prepared-food section, and even drug-store-like kiosks.
It was incredibly lively inside, but maybe that was to be expected since we were there on a Saturday. We spotted a few tourists walking around wide-eyed like ourselves, but we noticed more locals picking up their daily/weekly haul.
We weren't there for too long—just long enough to browse and window shop—and I regret that; I wish we had more time to spend looking at each stall—there was almost a fine art to the way they had their product on display.
Tips: Pickpocketing is huge here. Keep a close eye on your belongings, and maybe consider getting a locking backpack.

Also, it's cash only in the Central Market, so make sure you have some Euros on hand.
Book this Food Walking Tour around the Central Market. It looks amazing, and I really wish we did it.
Free Walking Tour of Riga
After our fill of the Central Market, it was time for our walking tour.
I fell in love with Riga's Old Town. The cobblestone roads everywhere just accented all of the colorful buildings.
Plus, our tour guide was fantastic. I love when you can tell that they love their town. He also got the kids involved during the stories he shared, which was much appreciated.
The buildings in Old Town are varied and constructed during different periods of history. It features over 500 buildings built in various architectural styles – Romanticism, Gothic, Mannerism, Baroque, Eclectic, Modernism, etc. Clearly, it's quite eclectic which made it pretty fun to walk around and see.
Book your free walking tour of Riga here
Where We Ate in Riga, Latvia
There's no shortage of restaurants in Riga; in fact, there were almost too many to pick from and they all looked amazing.
Our Other Baltic Cruise Ports
Here's a look at the other places our cruise went, just in case you need ideas for other places around the Baltics to visit.
Kiel (Hamburg), Germany — read the post
Gdynia (Gdansk), Poland — read the post
Klaipeda, Lithuania — read the post
Riga, Latvia — that's this post!
Tallinn, Estonia — coming soon.
Stockholm, Sweden — coming soon.
Have you been to Riga, Latvia before? I'd love to hear about your experience and what you did there!
---
Share this on Pinterest!
---