All About the Schloss Merode Christmas Market With 2023 Dates
If you've ever wanted to experience a Christmas market at a castle, then this is your chance. The Schloss Merode Christmas Market in Germany is romantic, charming, quaint, beautiful, and perfect for a winter's day (or night) stroll.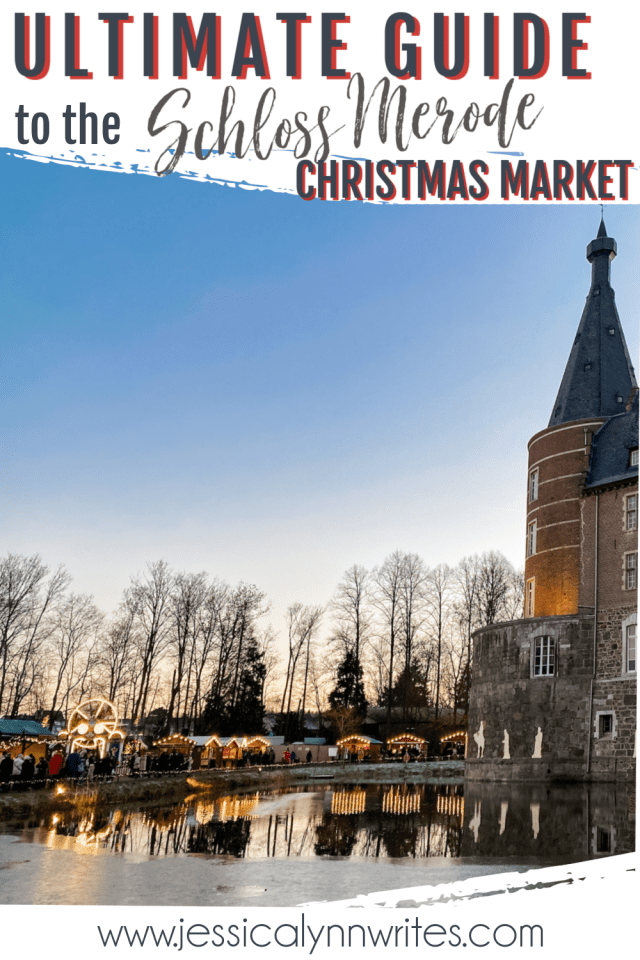 Not only is the Schloss Merode Christmas market at a castle ("Schloss" in German means "castle") but it's also dubbed as one of the most "romantic Christmas markets," and it's easy to see why.
The minute you step through the entrance you're transported back in time. Little huts are sprinkled along the pathway surrounding the moated castle, selling everything from hand-blown glass and artisanal chocolates to warm winter garb and traditional market trinkets.
Fairy lights, lanterns, and torches illuminate your way as you walk around the castle grounds, amplifying that romantic Christmas market mood. Or maybe it's enhanced because of all the delicious market food wafting around the chilled air.
While this is one of the more intimate and smaller Christmas markets in Germany—it's not very large—it is one of the most popular because of its picturesque setting. It truly gets you into the Christmas spirit.
Best of all, it's a Christmas market near Cologne, so if you're staying near Cologne and checking out the famous Christmas market there, this is only an hour's drive away. Better yet, it's also only about 30 minutes away from the Aachen Christmas market, too.
If you're looking for an awesome nighttime market in the area, check out Schloss Merode — it's a Christmas market at a castle!
The Important Stuff About the Schloss Merode Christmas Market
Here's everything you need to know about the 2023 Schloss Merode Christmas Market, including the dates and times for the 2023 season.
*The content below is information I've gathered, along with my opinions, tips, and suggestions. I encourage you to double-check opening hours/dates before heading out to the 2023 Schloss Merode Christmas market.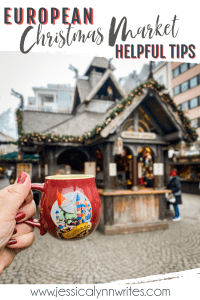 Christmas Market Tips for Newbies
If this is your first time at a European Christmas market, here are some helpful tips to help make your experience a little easier. Click here to read the post.
Schloss Merode Christmas Market 2023 Dates
The Schloss Merode Christmas Market in 2023 begins on November 29 and runs through December 23. However, it's not open all day, every day.
See below for the official Schloss Merode Christmas market dates:
opening hours
Mondays—Thursdays 3 pm—8 pm
Fridays: 3 pm—10 pm
Saturdays: 2 pm—10 pm
Sundays: noon— 8 pm

IMPORTANT DATES TO NOTE:
Monday, December 4: CLOSED
Tuesday, December 5: CLOSED
Saturday, December 23: noon-8 pm
entry
Tickets must be booked in advance.
This will be updated soon with prices
Most European Christmas markets are free to enter, but since Schloss Merode is a private castle, there is an entry fee.
I also highly suggest you get your tickets ahead of time because the line to buy tickets at the door can get pretty long, and with a ticket, you can just breeze on in.
Don't Forget!
Before you go to this Christ market at a castle, check out the official Schloss Merode Christmas Market website for hours, dates, and current updates
How to Get there
Schloss Merdoe is located within North Rhine Westphalia and is less than an hour's drive from Cologne, and around thirty minutes from Aachen. So if you're looking for a romantic Christmas market near either city, this will fit the bill.
Make a weekend out of it. If you're planning on seeing the Aachen Christmas market or the one in Cologne (my favorite), then fit the Schloss Merode Christmas market into your schedule, too.
However, since Schloss Merode is slightly out in the middle of nowhere, I highly suggest you visit in your vehicle instead of relying on public transportation.
Where to Park
There are free parking lots available next to the castle, but they're dirt lots that often get muddy, so dress accordingly.
Toilets
You can find toilets (for a fee) behind the castle and one of the food sections. It was a little bit of a walk (seen here in the pics), but it was also really pretty. Totally worth a trip to the toilet.
Where to Stay
While there isn't accommodation super close to Schloss Merode, you can find some great options a little bit away.
For the Kiddos
Even though the Schloss Merode Christmas market is small, there's actually a lot for kids.
There are smaller-scale carnival rides, including a Ferris wheel, a carousel, a little train, and other fun rides. Several of the stalls are also kid-friendly.
In the past, there's been a glass-blowing stand that will let kids watch and even try blowing glass, as well as an awesome chocolate hut with fun-shaped chocolates.
All About the Mugs
Mugs are a huge deal at markets, and if you're not familiar, here's a quick rundown on how Christmas market mugs work:
When you get a drink at a Christmas market, they typically* come in a festive and unique mug—each market has its own design. Sometimes, at the bigger markets, they'll even have multiple designs to choose from.
When you pick your drink you'll pay a deposit for the mug along with your payment for the drink. So don't freak out when your drink is drastically more than anticipated.
After you're finished with you're drink you have two options: one, take your mug back to the stall where you originally bought it and they'll give you your deposit back. Or two, forfeit your deposit and keep the mug.
The mugs are excellent souvenirs and fun keepsakes to remember your time at the markets.
*Some places, mostly in countries outside of Germany (France and Belgium at least), serve their drinks in reusable plastic cups. Some of them will have the town's name on them, and some of them won't.
Mugs at the Schloss Merode Christmas Market
Here's a look at a past Schloss Merode Christmas market mug filled with glühwein.
What to Eat at the Schloss Merode Christmas Market
Oooooh, the food! The food at Schloss Merode's Christmas market is honestly some of the best. It's all the Christmas market favorites sprinkled throughout the castle grounds.
I recommend making a round first and scoping out the situation for what you want to eat because if you start with all the yummy stuff at the beginning, you'll be too full to enjoy everything at the end.
If you're going with friends or family, consider getting a smorgasbord of foods so everyone can try a little of everything.
What to Buy at the Schloss Merode Christmas Market
I like the stalls at Schloss Merode a little bit more because it's not the exact same stuff you see at all the other markets. Since this one is smaller you'll see a few more unique and local vendors.
My Thoughts on the Schloss Merode Christmas Market
The Christmas market at Schloss Merode is one of the most underrated markets in Germany. It's small but mighty and true to its nickname, it's definitely a romantic Christmas market.
I love its small size because it's not as intimidating as some of the other markets. It's also extremely cozy; there are fire pits surrounding the castle so you can stay warmed up. For visitors looking for a Christmas market at a castle, it's such a perfect location.
While it is slightly annoying that you have to pay to enter, I totally understand the reasoning. Bonus: they typically offer discounts online, and on the flip side, it's nice that they can limit how many visitors enter based on how many tickets are sold.
I highly recommend a stop at the Schloss Merode Christmas market.